Before I left for my week's holiday with the family, I bought a new toiletry bag. I was a bit over my old one and wanted something that could be hung up and could fold really well.
I found what I was after at Big W and brought it home, only to find that once I put all my products in, it no longer folded down.
This may be motivation for me to minimize my beauty products!
Anyway, when I packed my toiletry bag for our holiday, I forgot one of my much loved and needed beauty products: my hydrating mist.
At present I use Trilogy's Hydrating Mist Toner because it's affordable at $27.95 and I find it does what it says and keeps my skin hydrated.
My skin tends to be more on they dehydrated side these days. Despite being a huge water drinker, living in air conditioning often zaps my skin from moisture. As does swimming in a chlorine pool. So I knew I needed to buy a new hydrating mist asap.
I ended up choosing the Replenish Mist from the Perfect Potion. And it did as it said and kept my skin well hydrated. I loved the scent too.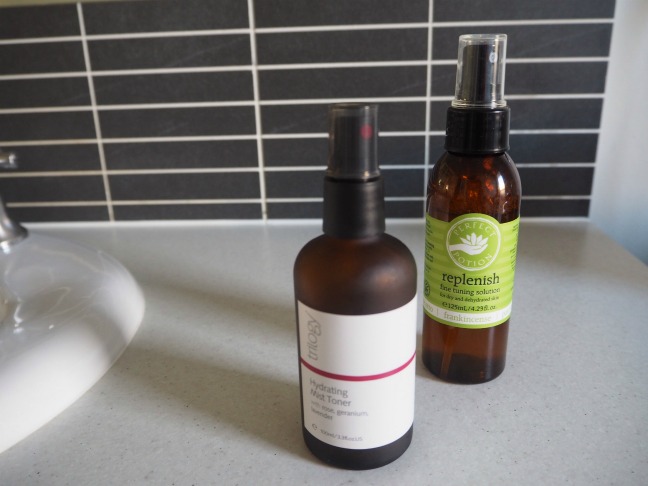 I can't live without a hydrating mist and I find summer is a crucial time to have a mist on hand to spray when living in air-conditioning or being outside or just generally for skin health.
I've use four different hydrating mists and the only reason I stick with Trilogy is because of cost and it's stocked at my local pharmacy, so it's easy to purchase.
The Lavender Hydrating Mist from Jurlique is BEAUTIFUL. The scent and how it felt on my skin… I didn't want the bottle to go empty.
Aesop also have a fabulous mist, but I found I would go through a bottle quite quickly. I still rate it up there for hydrating mists.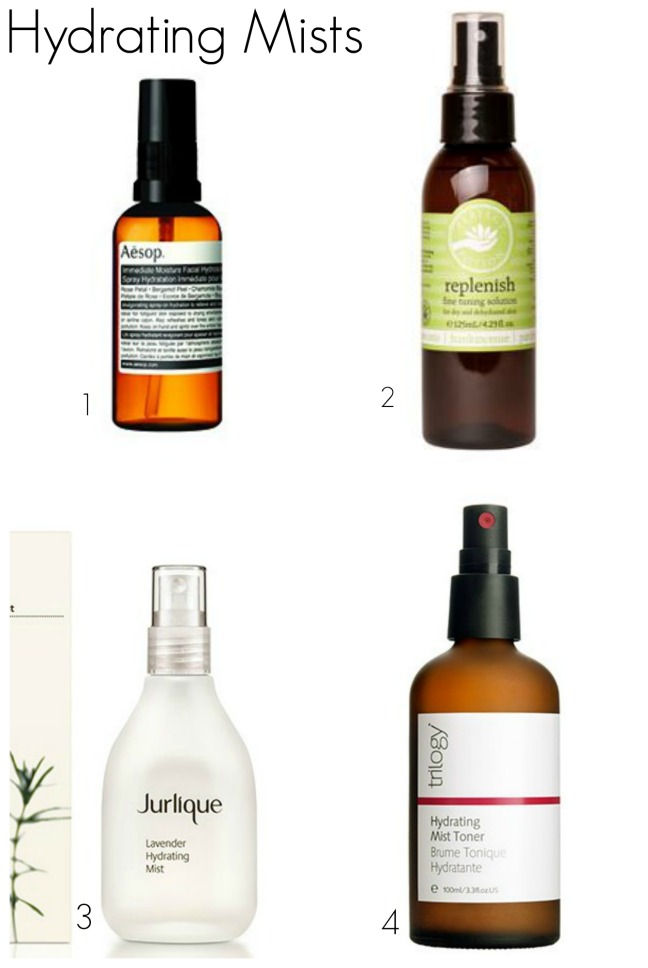 1. Aesop Immediate Moisture Aerosol $25.00
2. The Perfect Potion Replenish Fine Tuning Solution $34.95
3. Jurlique Lavender Hydrating Mist $49.00
6. Trilogy Hydrating Mist Toner $27.95
It's great to have a hydrating mist on hand when at work for a quick pick-me-up in the afternoon.
It's also good to spray on after having a shower when the steam has opened your pores for moisture.
It's definitely a beauty product I can't live without.
Do you have a beauty product you can't live without? Got a hydrating mist you swear by?
Disclaimer: There are affiliate links on this post. Should you choose to purchase an item, I will receive a small commission at no extra cost to you.