I've admitted on the blog before that I really don't like swimwear shopping. I don't think a lot of women do enjoy shopping for swimwear.
Like underwear, you have to find the right fit and shape for your body. It can also be super time consuming to find a flattering costume.
When Sirens asked me if I would like to review their Try 5 at Home service again, I said yes. I had had such a great experience the year before. And I did need another swimsuit. Not because the one I got last year needed replacing, but simply because it's always good to have a spare suit for when one suit is too damp to put on from previous use.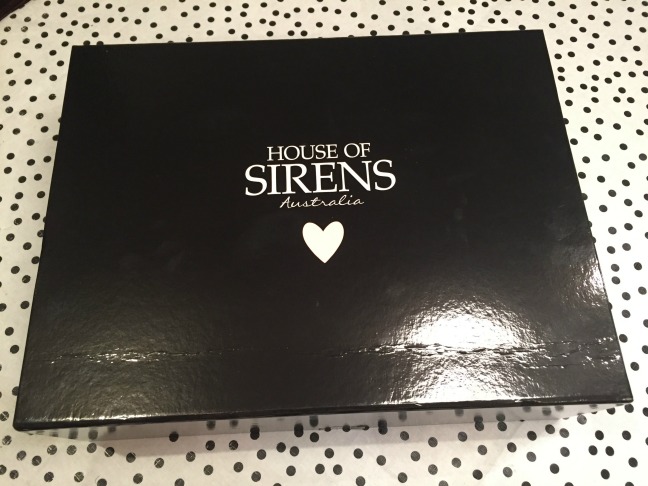 After reading this post by Jenny from Styling Curvy, I decided to boldly order some bikinis, tankinis and suits that were different in shape from the ones I tried last year. I even went down a size as my shape has changed this year after losing a little bit of weight.
My swimwear came beautifully presented in a box.
I tried each suit on and NONE of them suited me.
What to do, what to do? The point of doing the review was having at least ONE swimsuit suit me to keep.
I emailed Emma from Sirens with my dilemma and she told me to send everything back and when she received my returns, she would call me and go through the styles online which she thought would suit my shape.
Sirens encourage women to call them if they need help choosing a swimsuit online. They know the fit and what shapes their swimwear suits.
Emma promptly called me when she received my parcel and we went through the swimsuits online, working out which ones would suit me better.
When the second box arrived, I loved my new choices. It was a tie between a tankini and the Greta Ruffle Cocktail Black & White Spot, one-shouldered swimsuit.  I decided to go with the polka dot suit because I can't get enough of spots and I felt it suited me the best.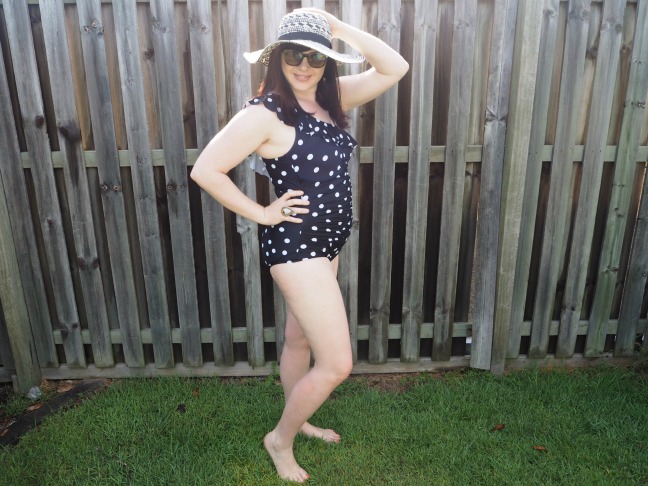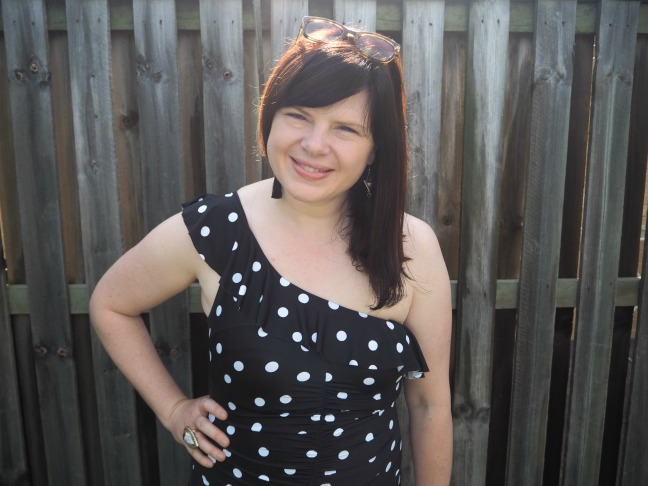 For $199, you too can try 5 swimsuits in the comfort of your own home. If you don't like any of the suits, you can get a full refund, or talk to the staff on the phone to organise delivery of different suits that might suit you. All shipping costs are included.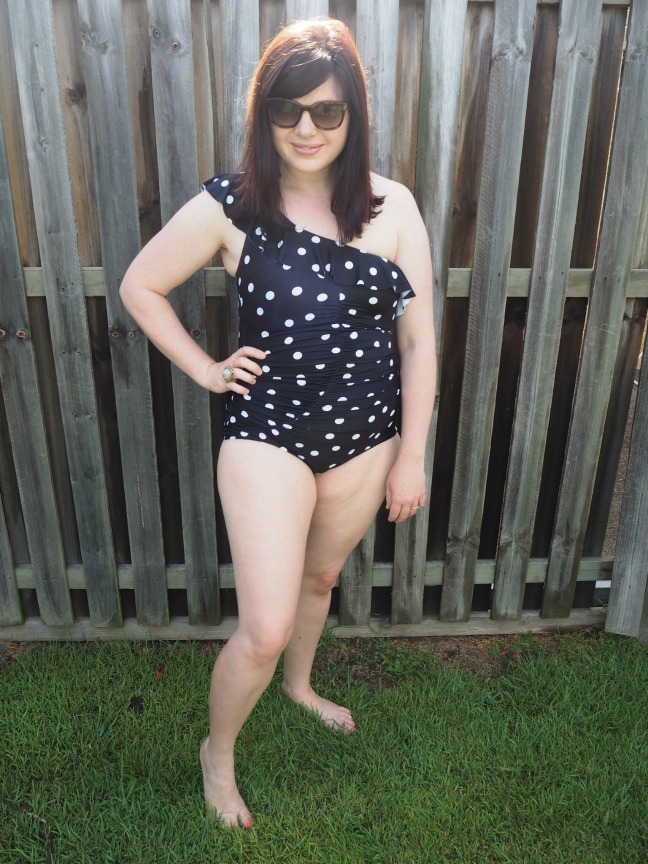 The last time I wrote about Sirens, I had one friend say she'd never pay $199 for a swimsuit. I understand everyone has different budgets. But what I've learned over the years with swimwear is you really do get what you pay for. Some cheaper suits don't make it past one summer. My first Sirens suits looks as new as the day I got it and it hasn't lost it's shape.
I also think it's important to support a local Australian business when we can.
With that said, I love the prints that Sirens offers. I'm not a fan of showing off my legs in swimwear, but I'm prepared to bare my pale, wobbly legs with Sirens.
Special Promotion just for Styled by Bec readers: Sirens have offered Styled by Bec readers a special discount to Try 5 at Home for $149 instead of $199. Just use this code styledbybec149 to get your discount. The code is only valid until 21st December 2016.
With summer holidays approaching, now is the time to get swimwear ready.
Do you find it hard to find swimwear that suits your shape? Where do you usually buy your swimsuits from?
Disclaimer: I was gifted a Try 5 At Home Box of swimwear. I got to keep the Greta One-shouldered Swim suit. All opinions are my own. This post has been written in accordance with my disclosure policy.