I knew that off the shoulder (OTS) tops and dresses were going to be a big season trend for summer back in Mid July when stores started to bring in their new season offerings.
I had received two vouchers from Witchery for my Birthday back in July. One for being part of their loyalty program (where you get gifted $20 for your Birthday month) and $40 from my husband as part of my 'package' of gifts.
When I headed to the Indooroopilly store, and saw an off the shoulder black and white top, I disregarded it because I thought the hem looked too short. I'm very particular about how much of my belly and crotch area I show in my outfits (and my #everydaystyle photos) because it's still a problem area for me since having my babies. I have a pouch that likes to overhang, and when stuffed into jeans it likes to pout out – if you understand what I mean?!
So tops have to be long at the front on me. And if the top ISN'T long enough at the front, I will layer it over a singlet that adds that extra coverage.
This is hard to do with an OTS top – but here is a suggestion. Wear a spaghetti strap singlet to turn your OTS top into a cold shoulder style top – it gives you extra wear out of your shorter OTS pieces.
Anyway, the shop assistant told me to try the top on because it was much longer than it looked hanging up.
And of course she was right and I loved it and bought it.
I'm glad OTS tops and dresses are a returning trend for this Spring/Summer 2016 because it means I can get more wear out of the pieces I bought last season.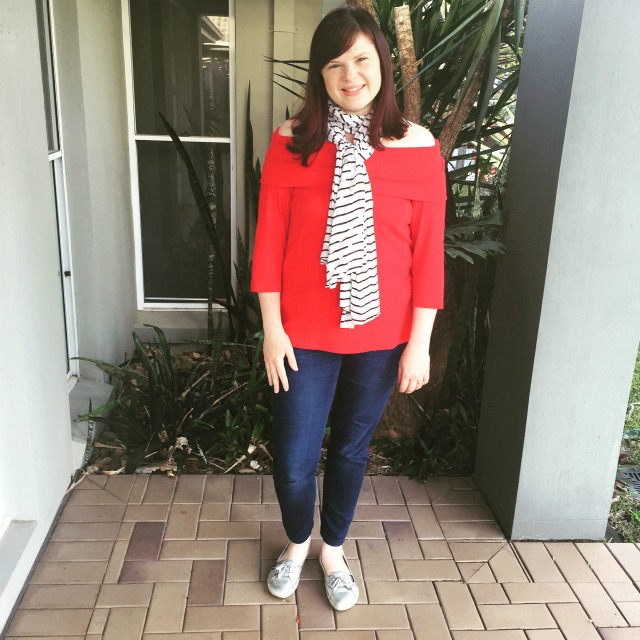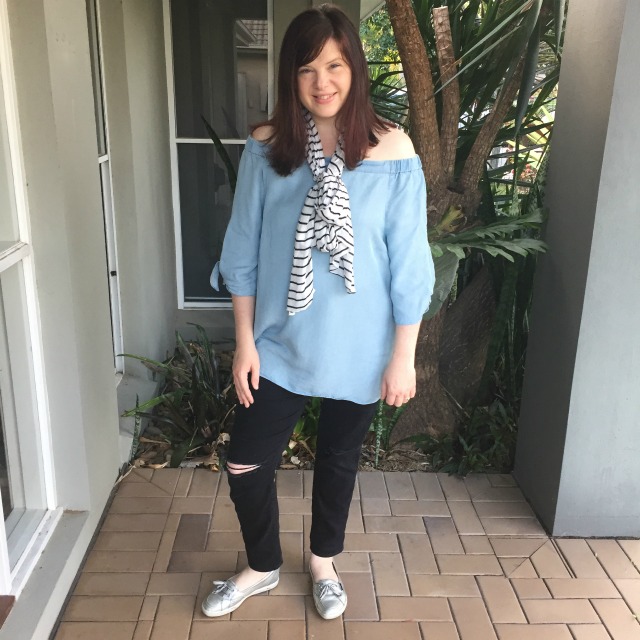 If you don't have any OTS action in your wardrobe, here are a few styles available online.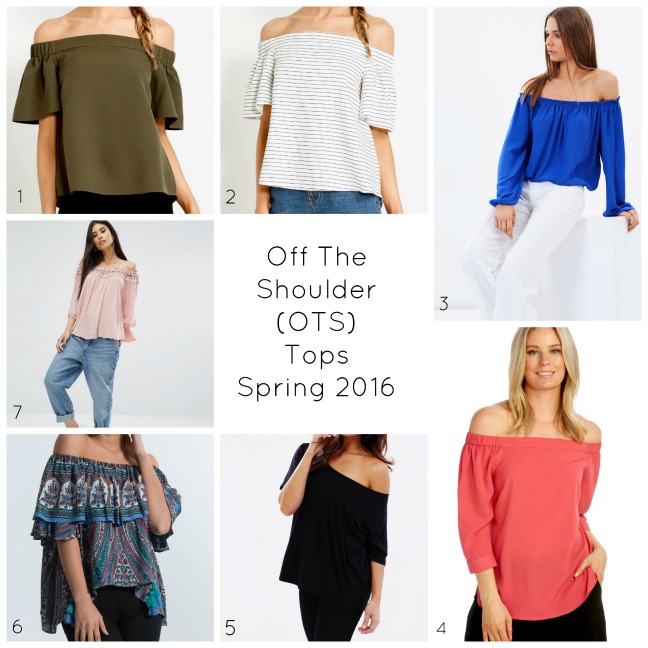 Tips Wearing OTS Tops
• Find a comfortable strapless bra in a beige/tan colour which can be worn under white/sheer OTS tops and dresses.
• Don't forget to put sunscreen on your shoulders when out and about.
• To elongate the length of the hem and get more wear out of your OTS tops, wear over a singlet to turn it into a cold shoulder style top. This can offer more support if you're busty or don't like to have your shoulders out too much.
Have you got any OTS tops in your wardrobe from last season?
Disclaimer: There are affiliate links on this post. Should you choose to purchase an item, I will receive a small commission at no extra cost to you.