I went through a phase of wanting round cushions in my home. I liked the different shape and I was drawn to the bohemian patterns that would often be embroidered or printed on the cover.
I own two round cushions. The first one was purchase from Hard to Find and the second was purchased from Pillow Talk.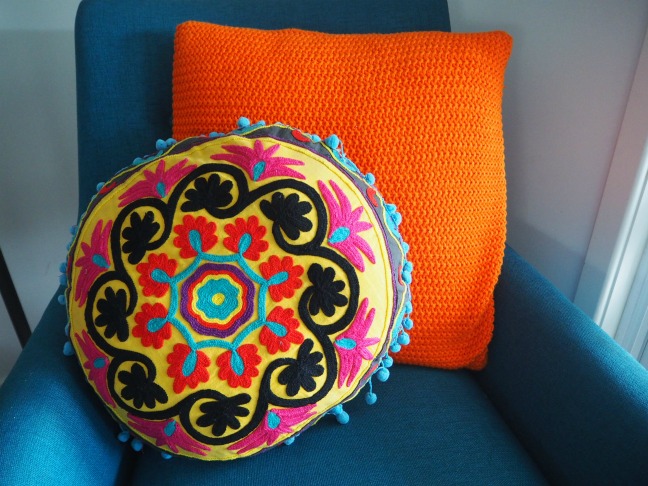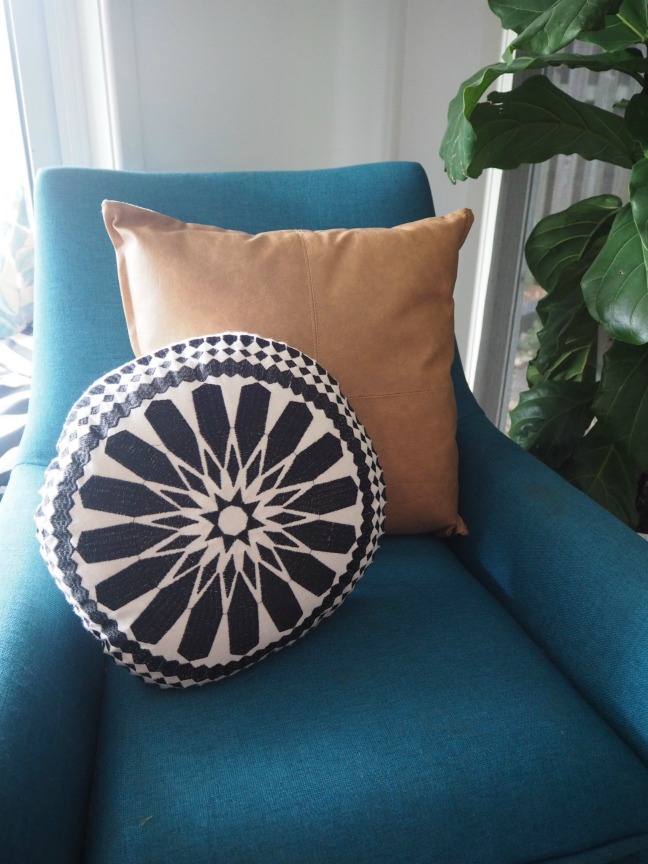 I layer my round cushions against my square cushions for a balanced look. I don't know the ins and outs of styling cushions on a chair or lounge. Generally I trust my eye. One of my favourite corners in our house is this one.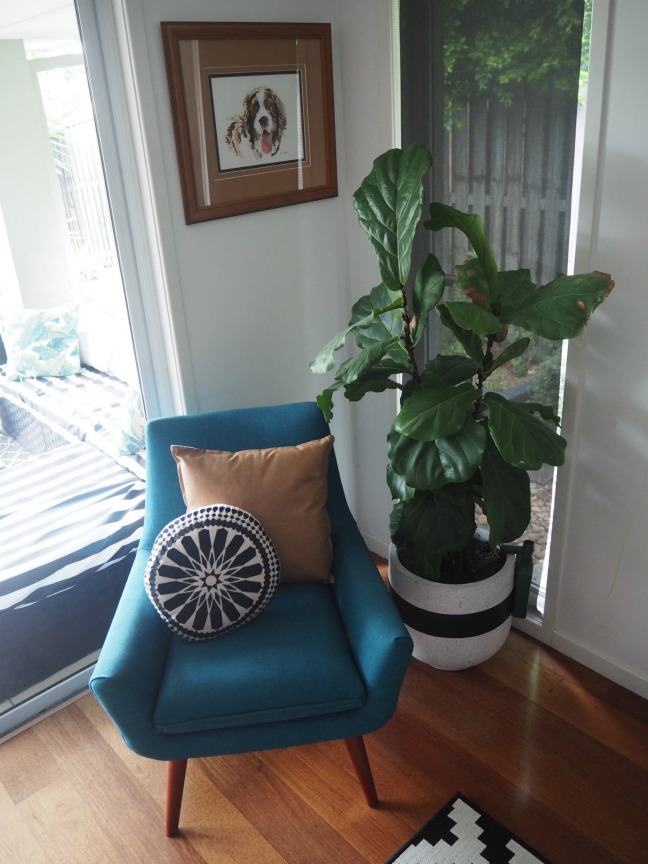 I love how the portrait of our much loved Bentley matches with the faux leather cushion purchased a few months ago from Kmart. The round cushion was purchased from Pillow Talk.
Generally, I layer my round cushions against a square 45cm x 45cm cushion. I've only ever placed them on occasional chairs or in the corner of a sofa.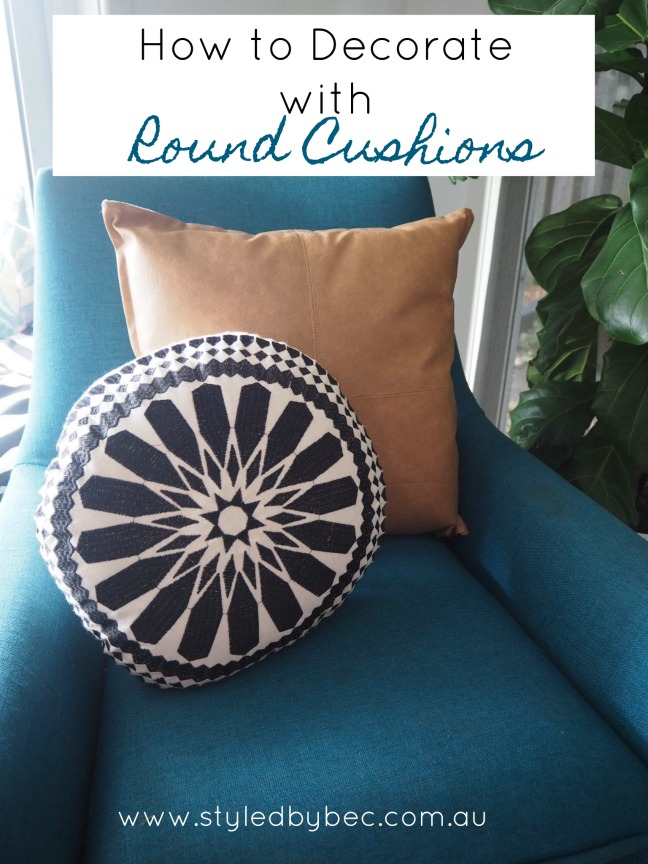 Here are some ways round cushions have been used to style bedrooms and living rooms.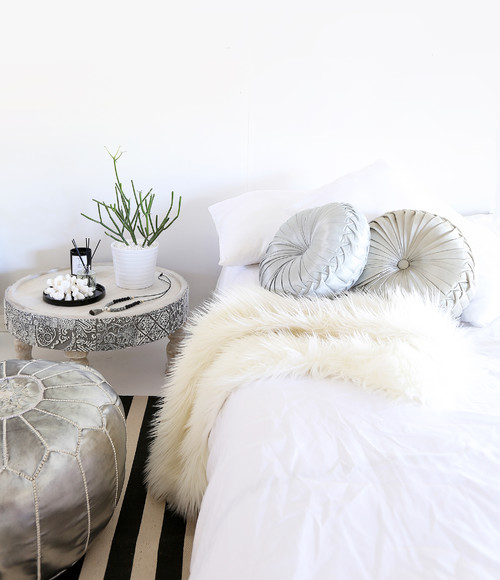 I've found it hard to find round cushions in the past, but I have been able to source a few different ones online.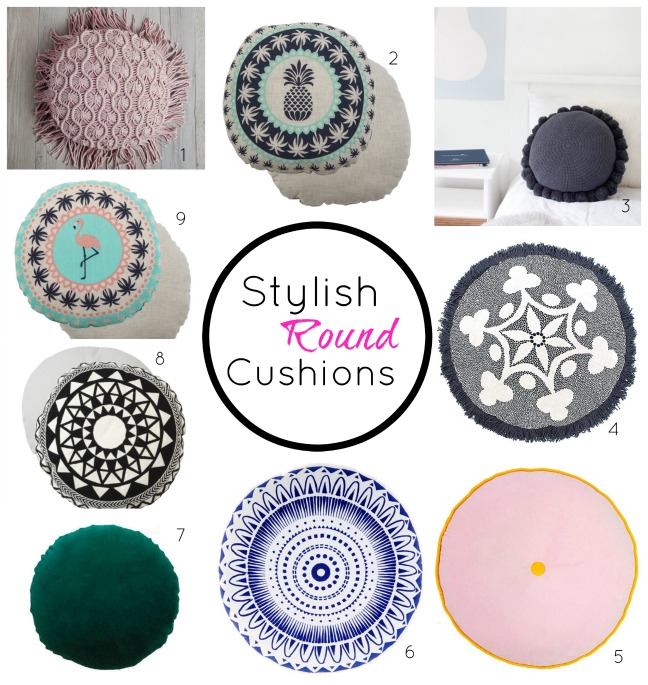 1. The Block Shop Airlie Blush Cushion $55
2. Jungle Juice Round Cushion $34.95
3. Closely Knit Co Pom Pom Cushion in Navy $89.95
4. Zanui Sonora Round Cushion $56.95
5. Spot Round Cushion $29.95
6. Royal Verita Cushion (on sale) $34.95
7. Hello Lovely Velvet and Linen Bottle Green Round Cushion $69.95
8. Westwood Round Cushion (comes in various colours) $39.95
9. Flamingo Fizz Round Cushion $34.95
Do you have round cushions in your home?
If you liked this post, you may like to check out How to add Spring to your interiors with leaf print cushions.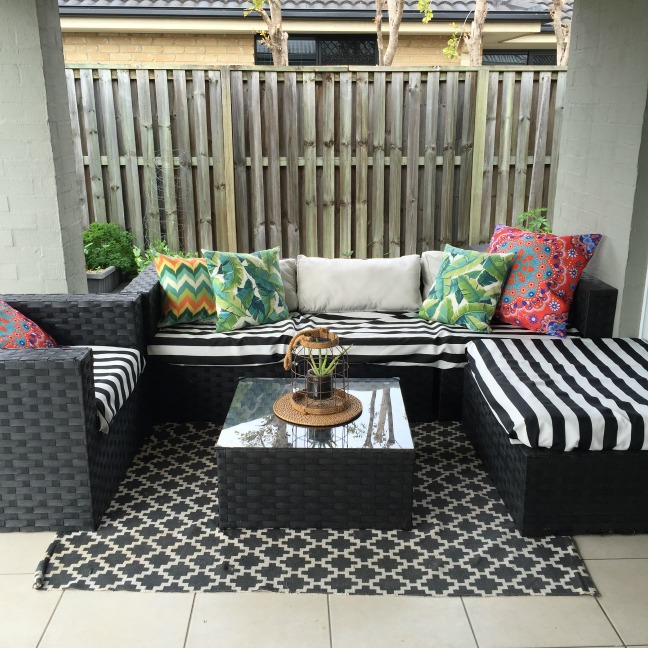 Disclosure: There are affiliate links on this post. Should you choose to purchase an item, I will receive a small commission at no extra cost to you.