If there is one thing I love about Summer, it's wearing a dress. It's so easy to dress for summer when you have to put one layer over your head. My dress collection for summer is pretty complete. I have a dress for every occasion, and should I choose, could wear dresses, 7 days a week.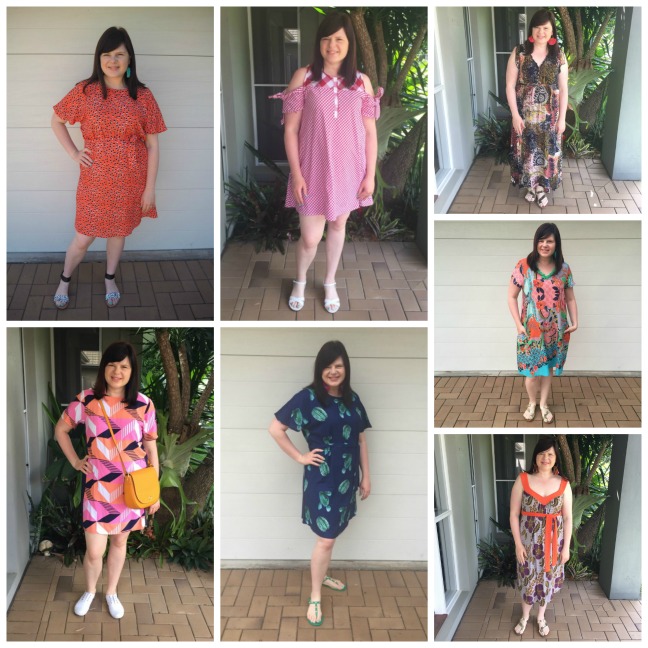 Some of the dresses that feature in my wardrobe are the cold shoulder dress, the off the shoulder dress, the maxi dress, the shift dress, the t-shirt dress, the flowy summer dress and the capped sleeve belted dress.
I love all styles of dresses, but of late, I've been wanting dresses with extra coverage on the shoulders and arms. My off the shoulder dresses are usually worn at night or during the day, where I know I will be undercover, and not out in the sun.
There are so many gorgeous dress offerings this summer by my favourite online stores. I thought I'd share some favourites, basing them on some of the styles I have in my wardrobe. I have a mix of luxe ($150) to budget ($60) styles.
1. Bohemian Traders Classic Scoop Neck Dress in Black and White Stripe $139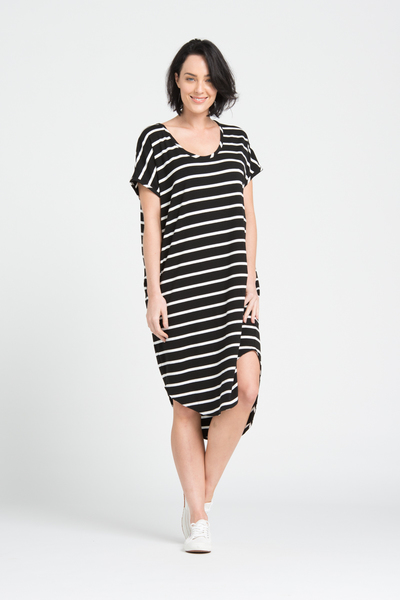 2. Adrift Rosie Dress in Daintree $149.99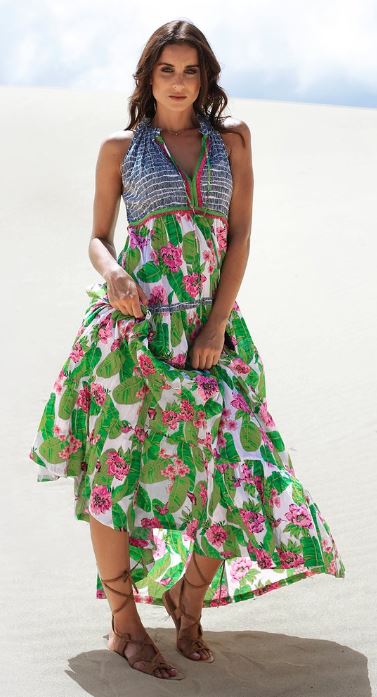 3. Lulu Soul Sunrise Off the Shoulder Dress $129.95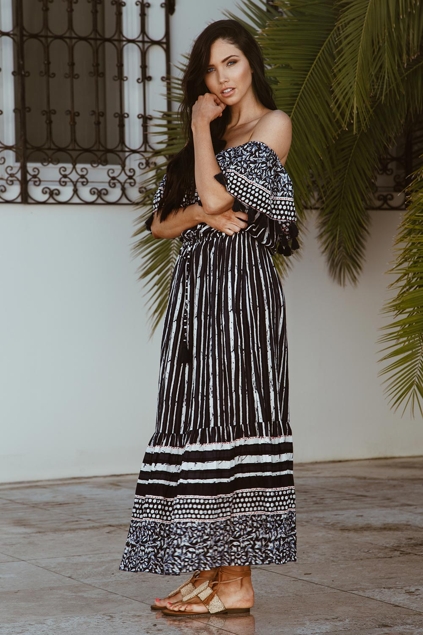 4. Little Party Dress Stacey Geo Print Wrap Dress $64.95
5. Freez Dreamer Dress $69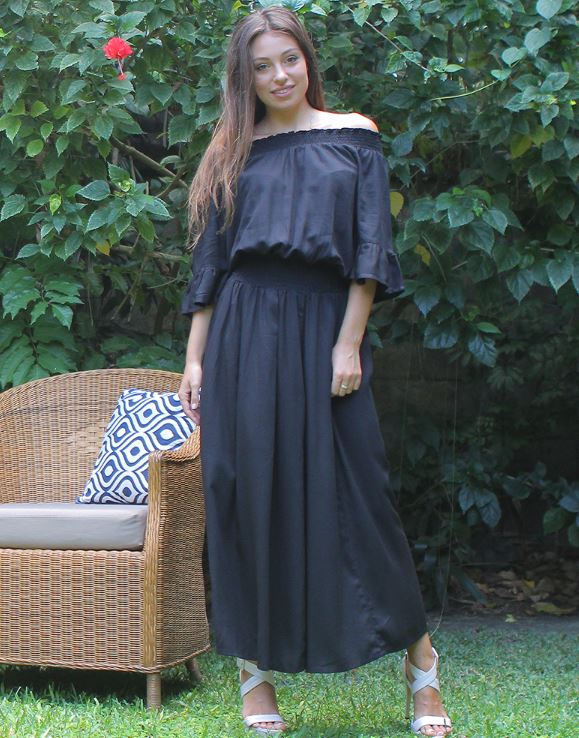 6. Wardrobe 22 Radiance Dress $70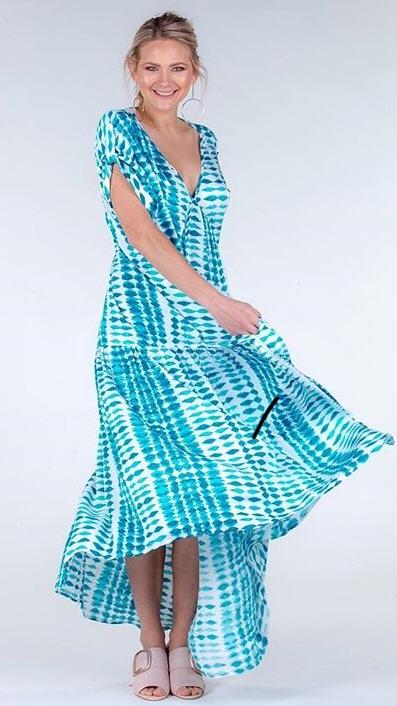 7. Stylefast Arabella Shirred Dress $69.00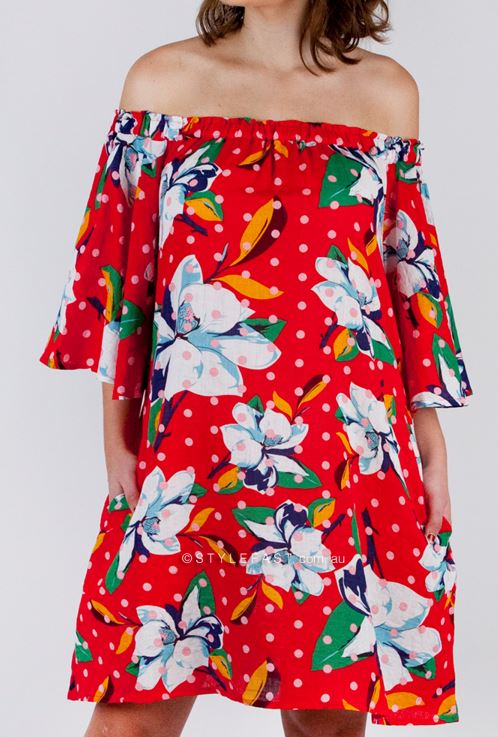 If you had all 7 of these dresses in your wardrobe, you'd certainly be ready for Summer. You could keep rotating the dresses around each week!
How many dresses would I find in your wardrobe? Would you have 7 days of dresses to wear this summer? What clothes do you live in during summer?
Disclosure: There are affiliate links on this post. Should you choose to purchase an item, I will receive a small commission at no extra cost to you.