Our wardrobes are always evolving to meet the needs of our current season. Currently, my wardrobe is kitted out specifically with stay-at-home mum style pieces that can be mixed together to create multiple outfits.
I also have outfits for going out, work meetings and the odd cocktail party and black tie event so I don't go racing to the shops for a new outfit.
Over the last few years, there have been some key buying purchases that have prevented me spending a load of money on clothes. I can't afford to be buying new clothes all the time, so I've had to decipher what clothes will work for my current situation and ensure my new purchases align with my wearing habits.
I knew there were styles of clothes that I wanted to steer clear from as my daily outfits.
Active wear would only be worn when I was active.
Pyjamas would only be worn for sleep and night time.
If a clothing piece had to be constantly adjusted, it would be discarded (sold or donated. Clothes that don't sit right are annoying to adjust.
My stay-at-home mum style has evolved to include black and white, colour, basics, patterns and comfort. I don't mind following a trend oreven starting one, and I'm also not afraid to try something new. But I always come down to how I feel in that piece and how easy it is to chuck it on in the morning.
I thought I'd share some of the key pieces that play a part in my Stay-at-home mum style:
1.       Jeans are my best friend. I have multiple pairs of jeans. I mainly choose skinny styles and I do like a few rips at the knees. If I have multiple pairs of jeans, I make sure they are somehow different to each other.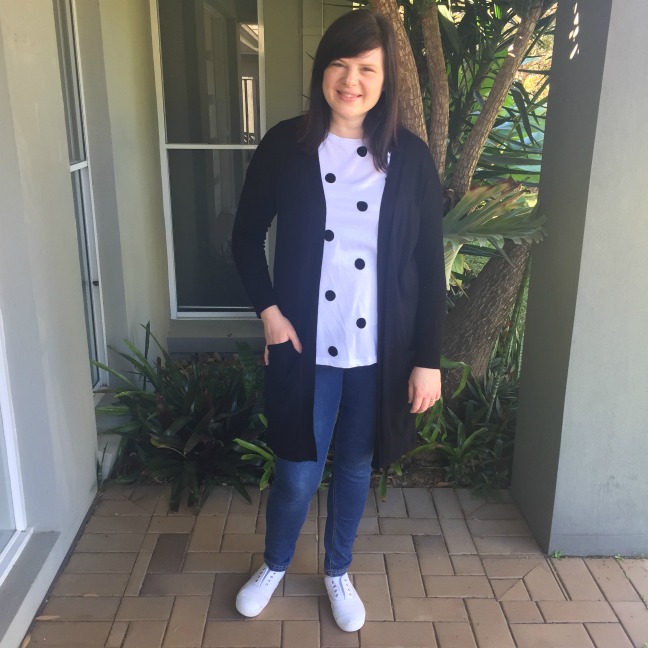 2.       Patterned tops add interest. I love my stripe and spot tops. They can be accessorized or left as is. I'm seeing spots everywhere at the moment. Patterned tops can be worn with anything. I tend to gravitate towards neutral bottoms like denim, black, khaki or white.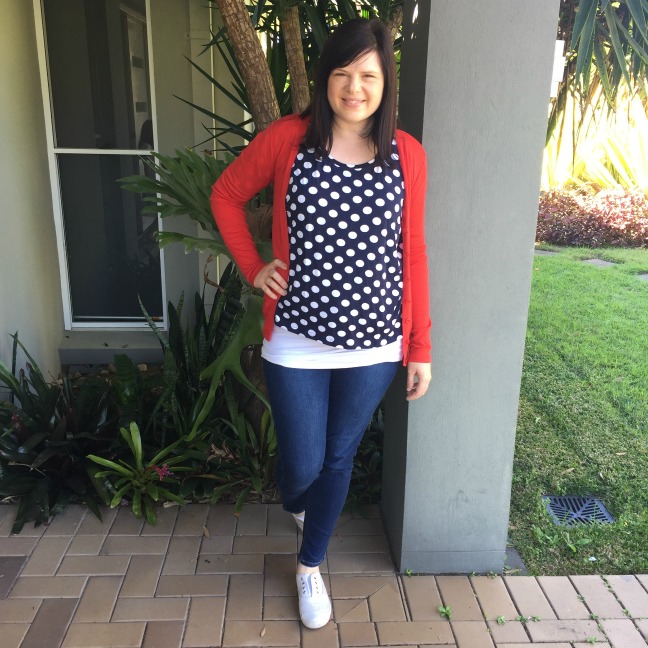 3.       Miracle dresses save my indecisive butt. On those days I need to wear something dressy, but I'm not sure what, my Miracle dress saves the day.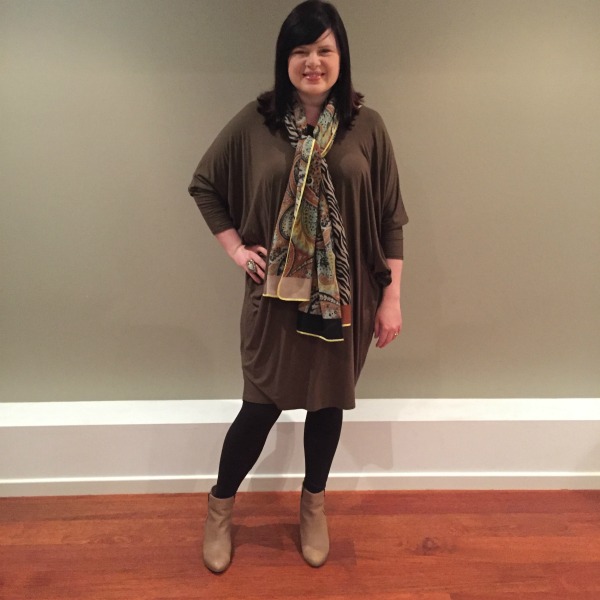 4.       Tube skirts offer a trans-seasonal and trans-attire clothing option. I've been purchasing tees that work with my khaki and black tube skirts, ready for when summer hits.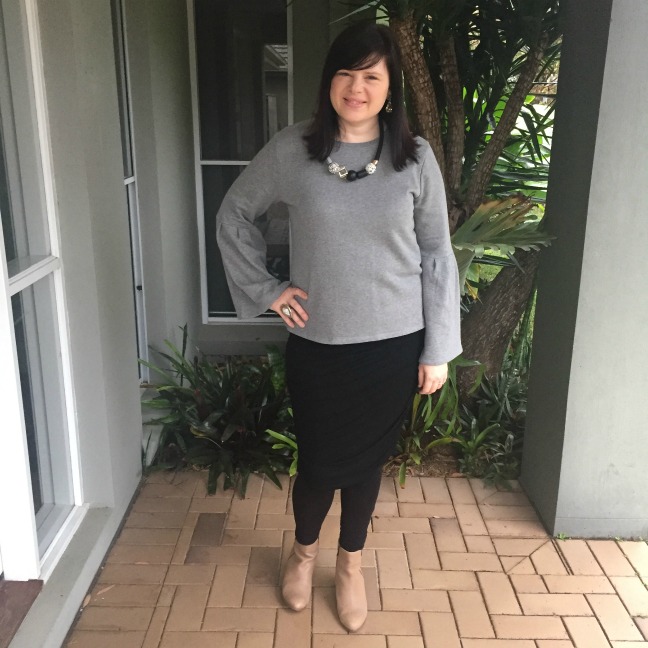 5.       Cardigans. Easy to take on and off. I have a few cardigans in different thicknesses and lengths that get rotated during autumn, winter and spring.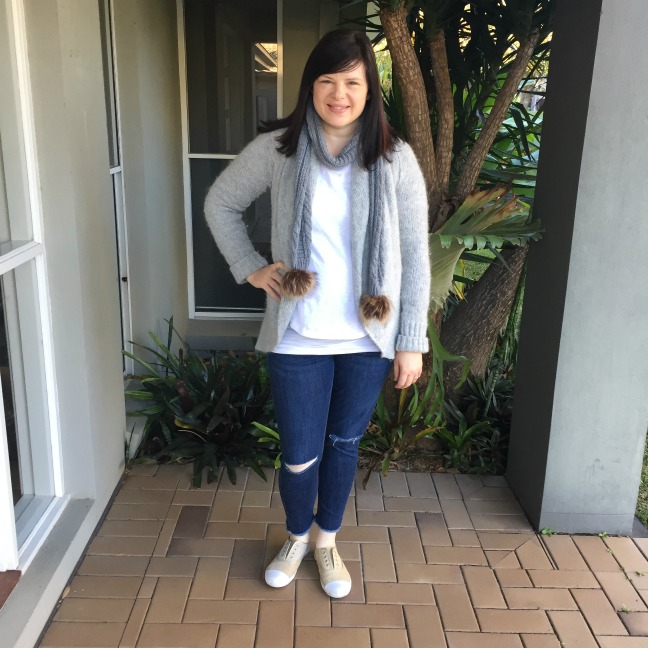 6.       Leather jacket. It's my go to jacket choice when heading out. It just adds a trendy vibe to whatever outfit I wear.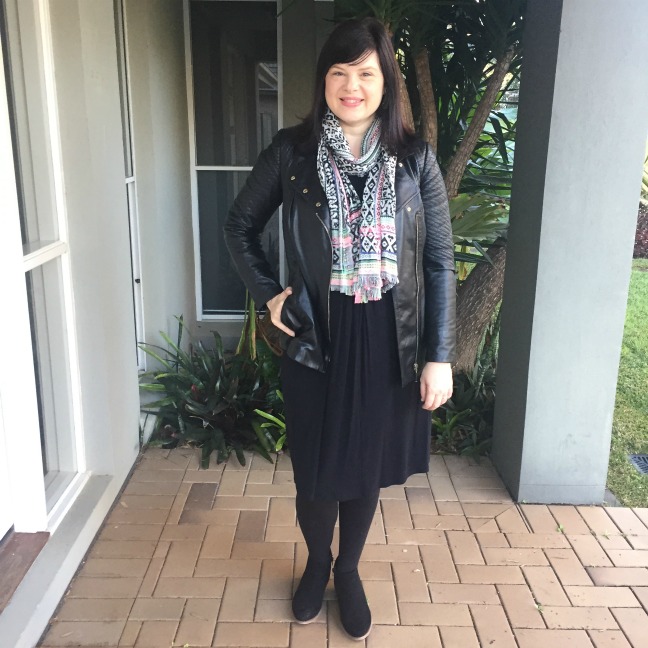 7.       Canvas shoes. I wear canvas shoes from Seed Heritage daily. They have no laces and can be slipped on and off.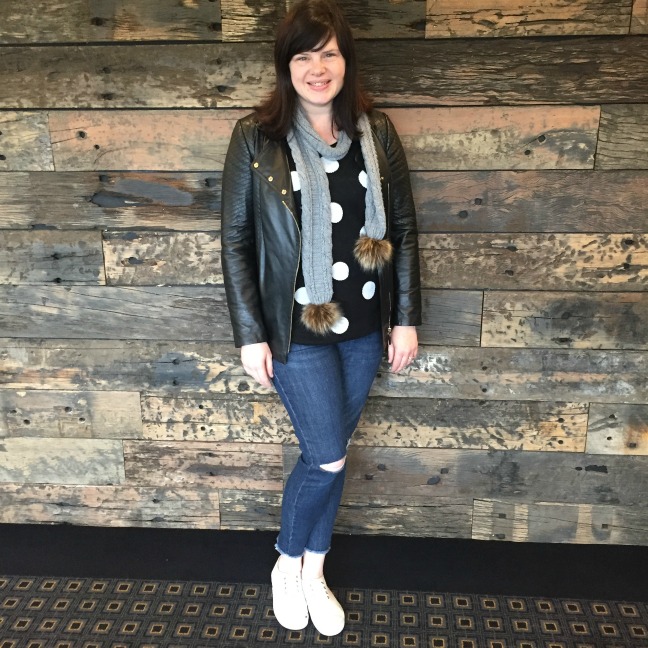 8.       Taupe Ankle Boots. I've worn these for a couple of years now and I find that go with most of my going out outfits. I will be sad when they need to be replaced.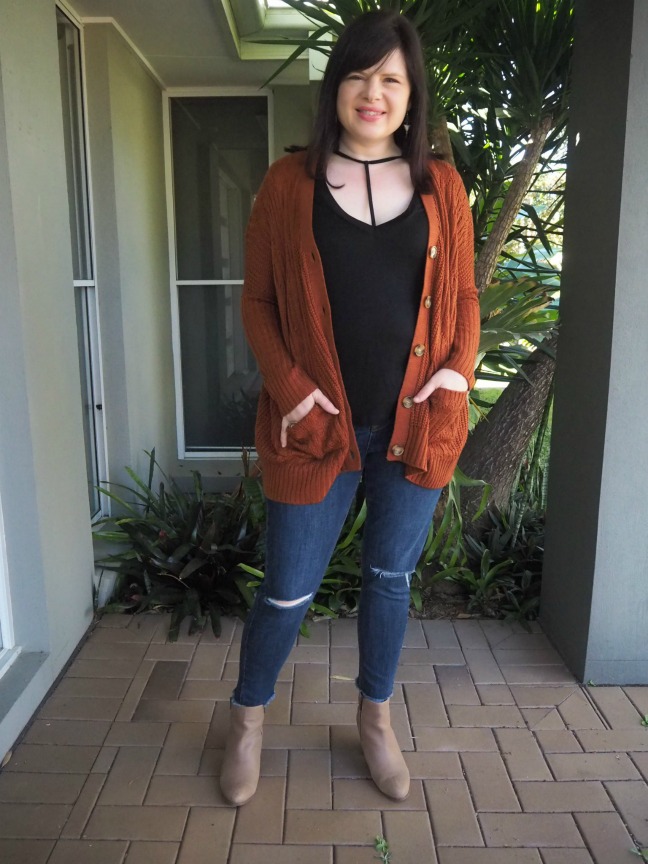 9.       Scarves. I buy a few new scarves each Autumn. But these are my go-to accessories for winter.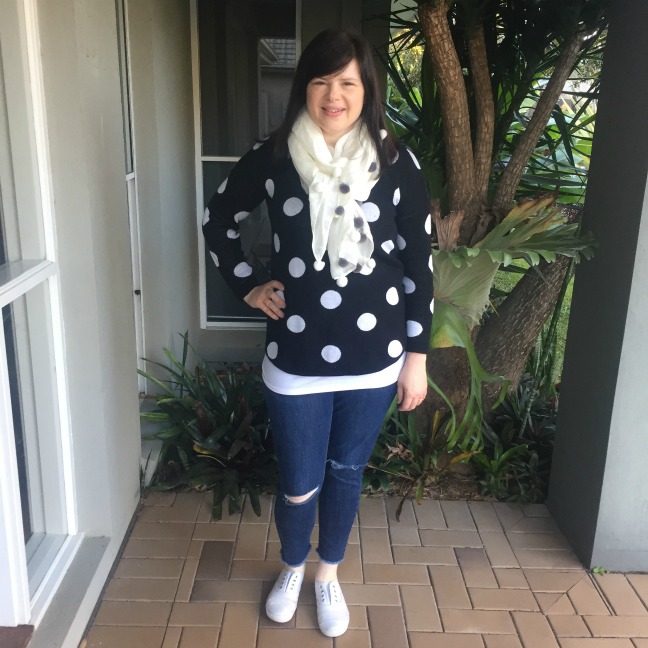 10.   Statement earrings. These are my go-to accessories for summer. Studs work best for when you have babies and young toddlers. My girls are now at an age where they might touch, but will never pull.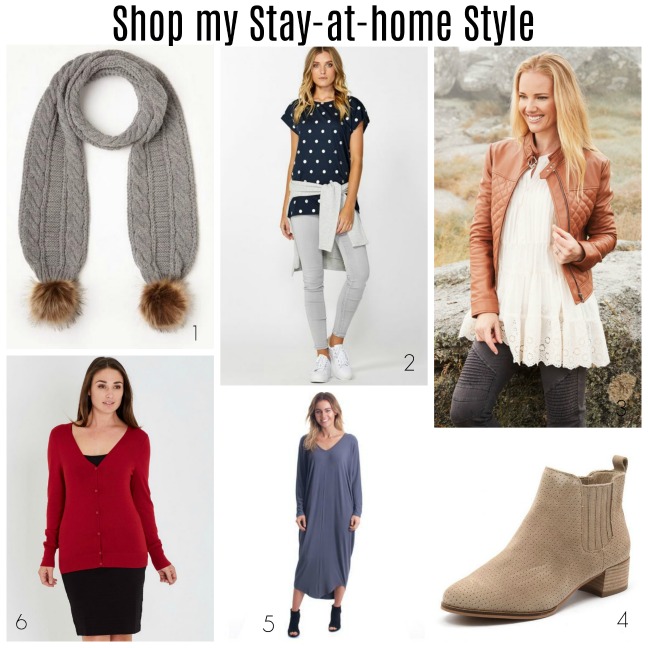 These pieces make up my current stay-at-home mum style. I think it's great to have a fun accessory or pattern you're drawn to or are known to wear. For me, that fun feature is pom poms. I love them on my scarves, on my earrings and on my handbag. I was even given a pom pom keyring for my  birthday because my friend thought of me when she saw it. J
Have fun developing your stay-at-home mum style. Grab inspiration from mum bloggers like Jasmine from Pretty Chuffed, Bron with Real Mum Style, Sarah from Stay Stylish Mum or even myself.
Develop a style that works for you and makes you feel comfortable, yet stylish everyday. On the days I'm not feeling so fashion forward, I have these outfits to fall back on.
Do you have a stay-at-home mum style? What clothes do you tend to wear when you're home with your kids?
Disclosure: There are affiliate links on this post. Should you choose to purchase an item, I will receive a small commission at no extra cost to you.