Every Christmas I like to wear a new dress for Christmas Day. I've sometimes bought a few new dresses to wear to different Christmas occasions. But this year, I've only bought the one dress which I've had my eye on for a very long time and I've been finally able to get my size! It was a last minute Christmas outfit purchase. Happy Days!
But not everyone can afford a new dress for Christmas Day. I quite like the idea of investing in a designer dress that is only worn on Christmas Day each year. It's something I'd like to do in the future, when I have the funds to buy said designer dress (I'm thinking a Camilla kaftan).
For those of us not in a position to spend a lot on ourselves at Christmas, here are some last minute Christmas outfit and accessory ideas to add something special to your outfit, for under $30. Think like a Christmas Tree and source accessories that will enhance whatever you decide to wear on the day.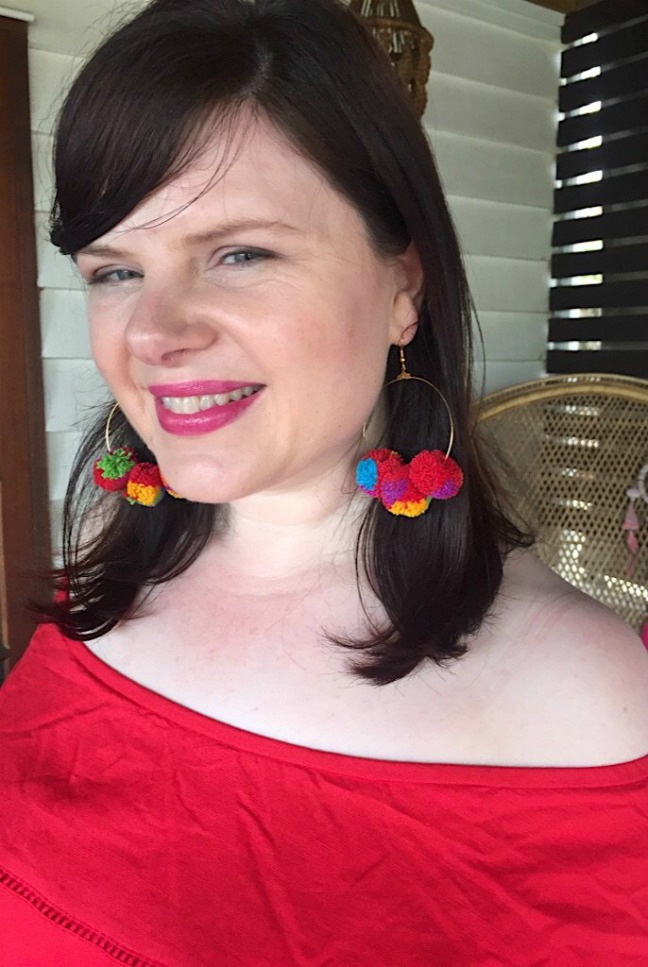 Enough of the pom poms already Bec. But seriously, how festive are these earrings? They look like a lot of fun and if purchased today, you can get them before Christmas.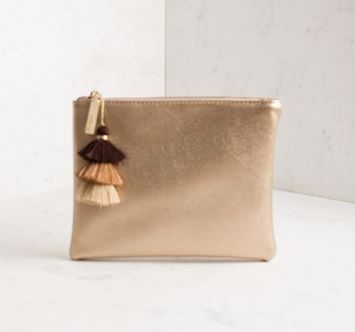 This clutch is very festive in gold and the tassels add a little fun and embellishment.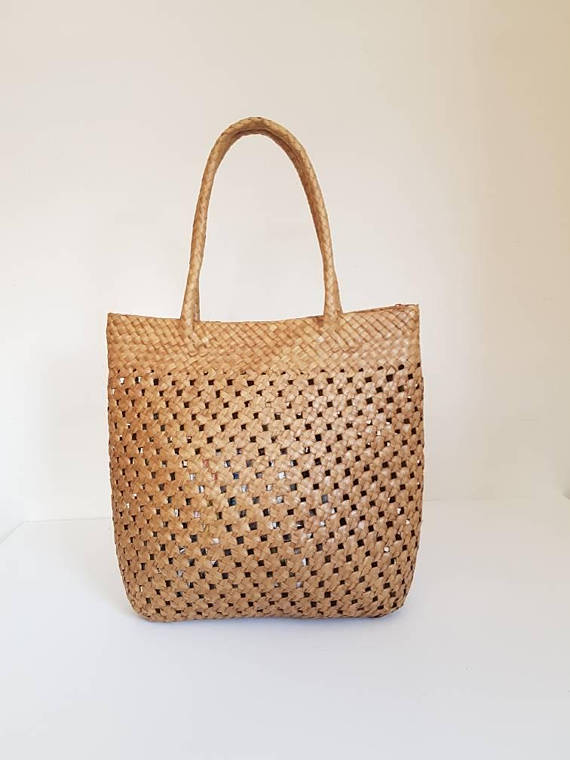 Everyone is going mad for baskets and straw totes this season. This gorgeous tote is the last one from this store in Esty. You can embellish it yourself with a pom pom or tassel key chain.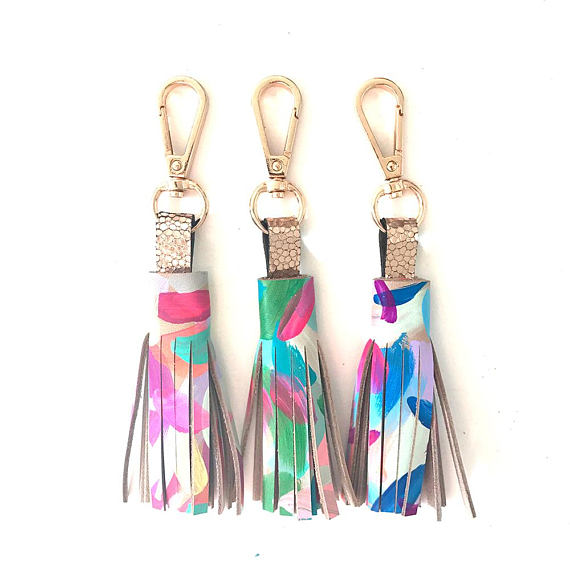 These leather tassel keychains have a Gorman-like vibe to them, which I like. They won't go ratty like the cotton tassels if used when out and about.
For a relaxed Christmas style, I love this gold print palm tee from Freez. They offer super fast delivery, so you can totally get this before next weekend.
6. Reindeer Bow Headband by Itty B Studio $20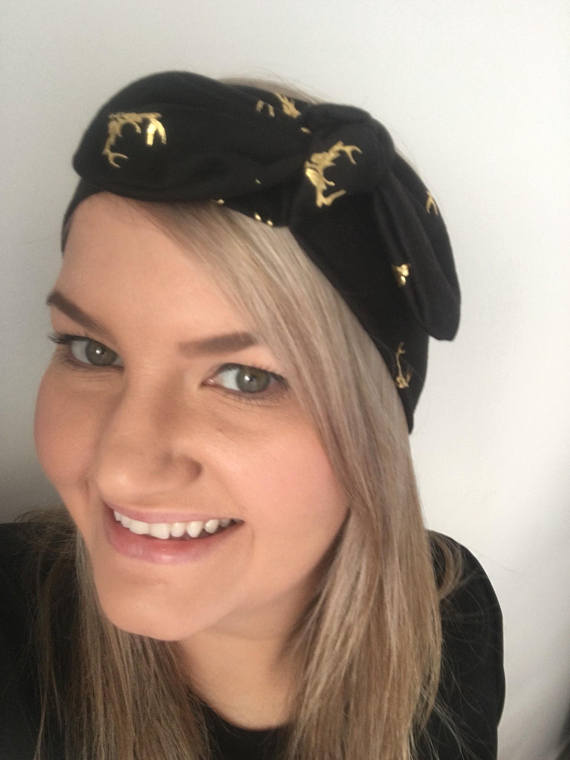 This is sweet and will add a festive touch to your outfit – especially if you decide to wear black on Christmas day.
If you are truly after a new dress to wear on Christmas Day and you've left it to the last minute, I have experienced fast delivery from Birdsnest, Little Party Dress and Freez, which all offer affordably priced dresses.
If you do decide to buy goods online, I'd be doing it before Tuesday this week to ensure delivery reaches to you BEFORE the weekend.
If you live in Brisbane and are adamant about trying clothes on, go to local boutiques instead.
For those on the Southside of Brisbane
Instyle Boutique is at Sunnybank Hills Shoppingtown – easy to park at as it's a smaller sized shopping centre.
Wardrobe 22 is located in Salisbury with plenty of street parking.
Stylefast has a store located in Camp Hill with plenty of street parking – although it is a bit hilly.
Happy Shopping!
Disclosure: There are affiliate links on this post. Should you choose to purchase an item, I will receive a small commission at no extra cost to you.