A long sleeve stripe dress is a great addition to your winter wardrobe, if you're looking for affordable pieces that will add style to your existing wardrobe.
One of my favourite go-to summer outfits was the stripe tee dress. It was always easy to chuck on and team with white canvas sneakers or sandals. When I look at my #everydaystyle Instagram photos, I can see this outfit was worn on high rotation.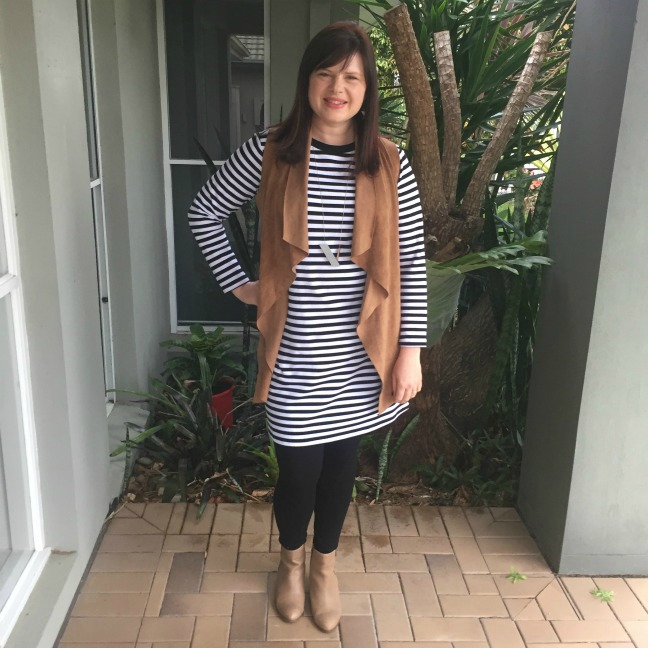 I sometimes find dressing for winter can take a little longer because you have to add layers depending on the temperature outside.
Those of us that live in Queensland, or a warmer climate need to keep in mind that by midday, it can be quite warm, so our first layer needs to be a breathable long sleeve or short sleeve top.
What I like about the long-sleeve stripe dress is that it's trans-seasonal. It works well in between seasons and can be accessoried and layered in Winter.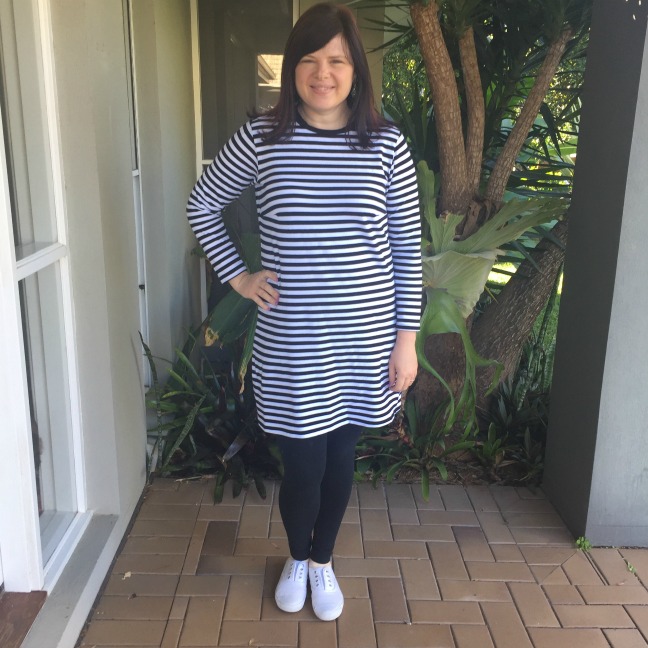 These dresses can also work well for beach cover-ups, where your arms can be fully covered, which for me is vital because of my fair skin.
I purchased a black and white stripe long sleeved dress at the end of last winter from City Chic and it is a denser fabric than say a thin t-shirt style. I will definitely be looking at investing in more of these dresses for winter.
Here are some styles I've found online. White and Navy, Black and White and Blue and White are the most common long-sleeve stripe dress colours. I'd love to find one in red stripes.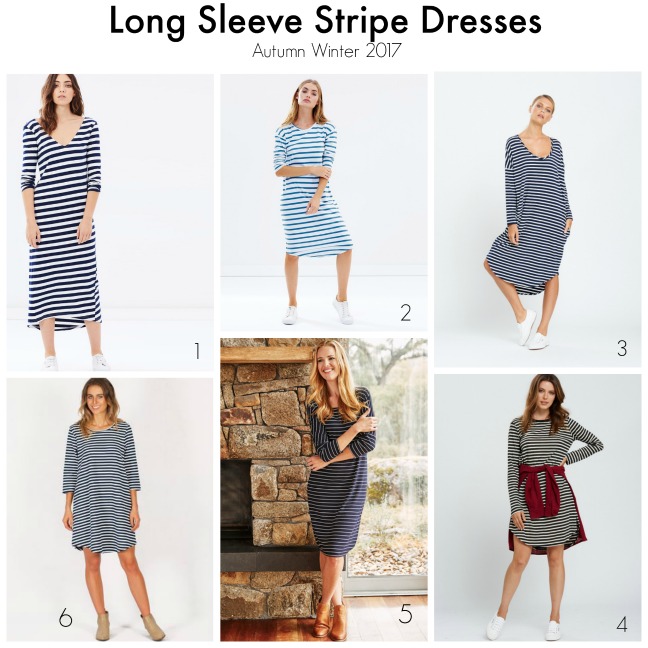 Accessorise your dress with a faux fur vest. Last year I wore my stripe dress with a suede vest. Add leggings if it's too cold to bare your legs. Add tan or beige ankle boots to dress it up, or white canvas shoes for a smart-casual look.
What do you think about the long sleeve stripe dress? Will you be adding this style to your wardrobe this season?
Disclosure: There are affiliate links on this post. Should you choose to purchase an item, I will receive a small commission at no extra cost to you.