I'm loving all the pom pom details on bags, clothes and jewellery at the moment.
I was adamant about getting some pom pom sandals, but when I wrote this post and Robyna from Mummy and the Minx commented on being tempted to make her own pom pom sandals, I thought… I should do that!
I headed to Spotlight to get some pom pom trimming and craft glue suitable for leather and fabric.
I also went to Spendless Shoes and bought a pair of brown sandals.
In all, the cost of making the shoes came to around $35 and just a bit of time to put them together.
This little project would make a great school holiday project for a teen. Or just for yourself if you love pom poms like I do.
Materials
Pom Pom Trim (I was going to add red trim, but decided against it after
Craft Glue
Scissors
Sandals of your choice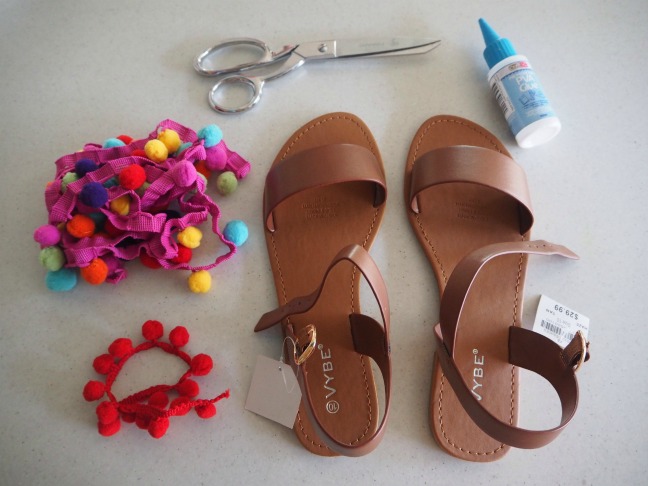 Instructions
Measure the pom pom trim against the front face panel of the sandal.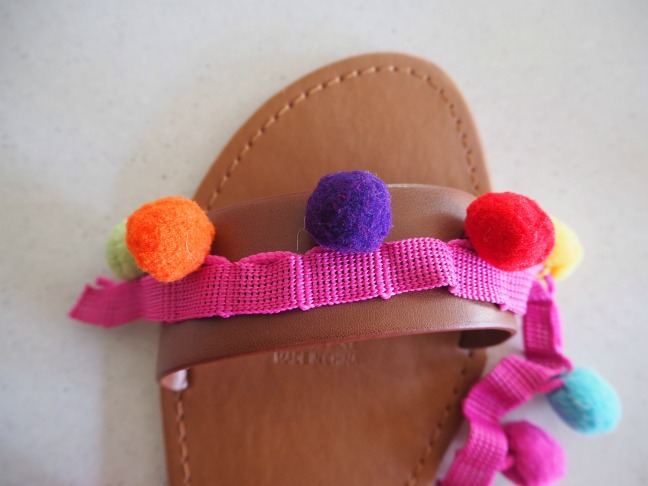 Cut to suit and glue down the first length.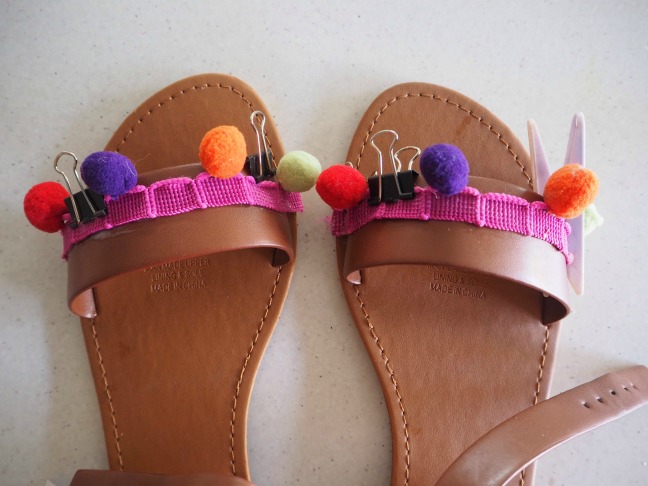 Leave to dry for a couple of hours.(Add pegs for a firm hold)
Add a second trim on top and leave to dry.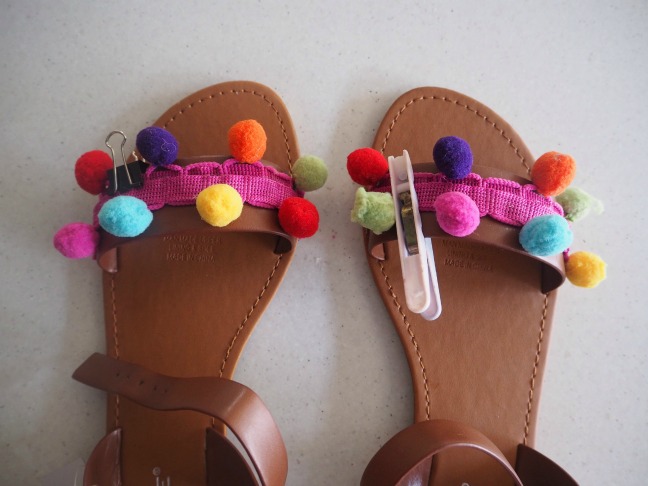 Then wear your sandals with pride.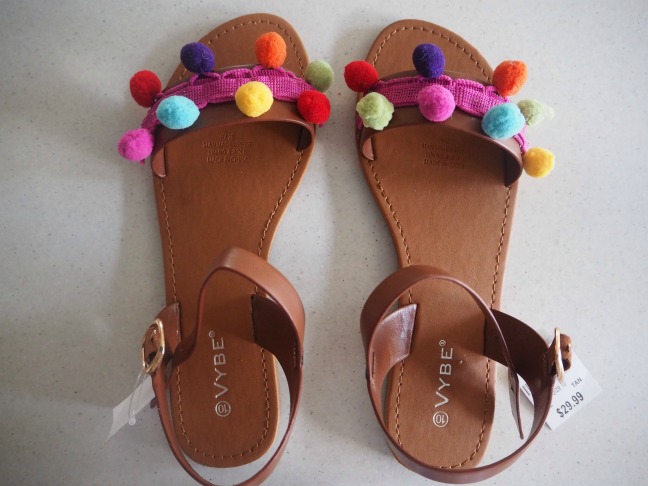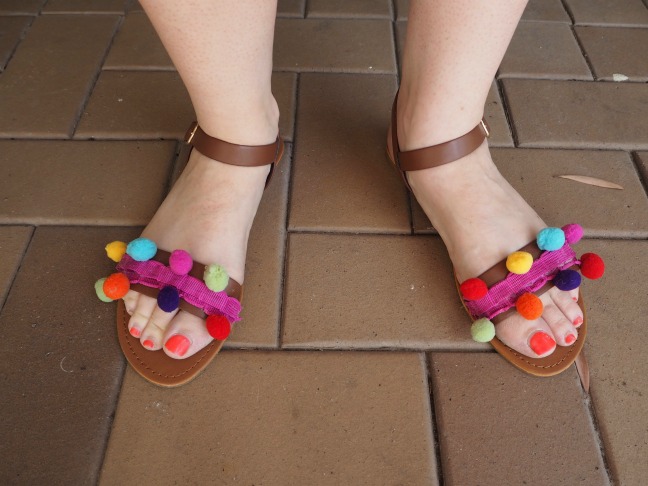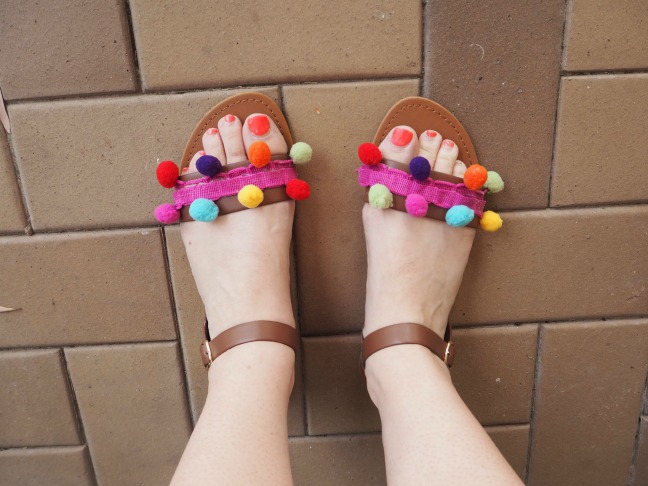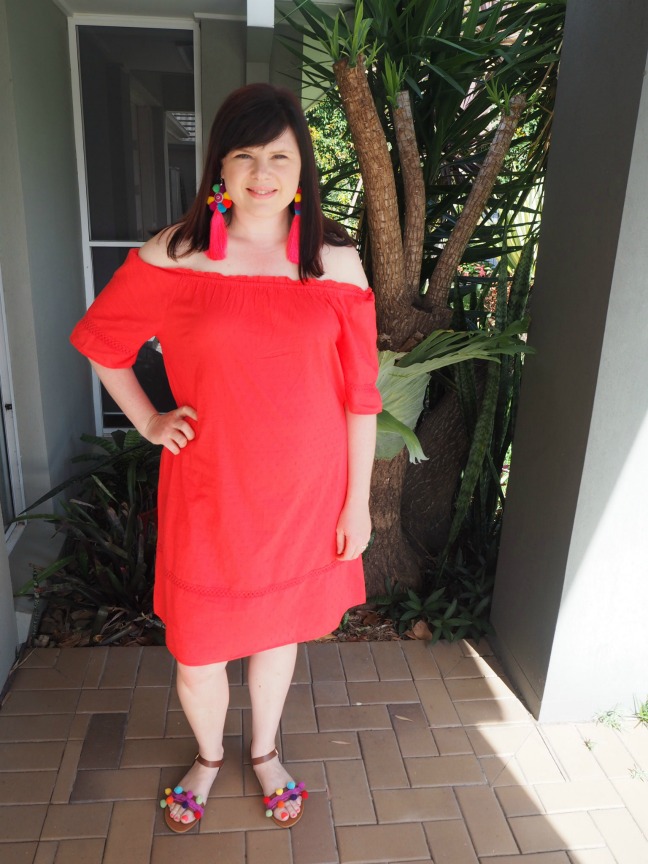 Have you ever made your own fashion accessories? Are you a fan of pom poms this season?
I'm linking with Kylie Purtell for IBOT.