Whether you're ready for it or not, winter fashion is flooding into both online and in bricks and mortar stores. There are a lot of feminine shapes this winter in the form of ruffles and bell sleeves. Florals are also a key print for winter 2017, but they tend to be moodier florals as opposed to bright florals that we expect to see during Spring and Summer. Floral blouses are one of the easiest ways to incorporate this trend into your wardrobe for this Autumn and Winter 2017
Floral Prints for 2017
I'm a big fan of florals during all seasons, but I'm really liking the colours of the florals that are coming out in long sleeve off the shoulder tops and blouses. Many of the floral patterns are a busier, smaller print which can be overwhelming for some women to wear. But before you ditch this print, I encourage you to give it a go.
How to Wear Floral Blouses This Winter
Many of the winter florals for 2017 have darker hues and many of the blouses are being teamed up with distressed jeans or leather skirts which can toughen the look and make it a little more edgier.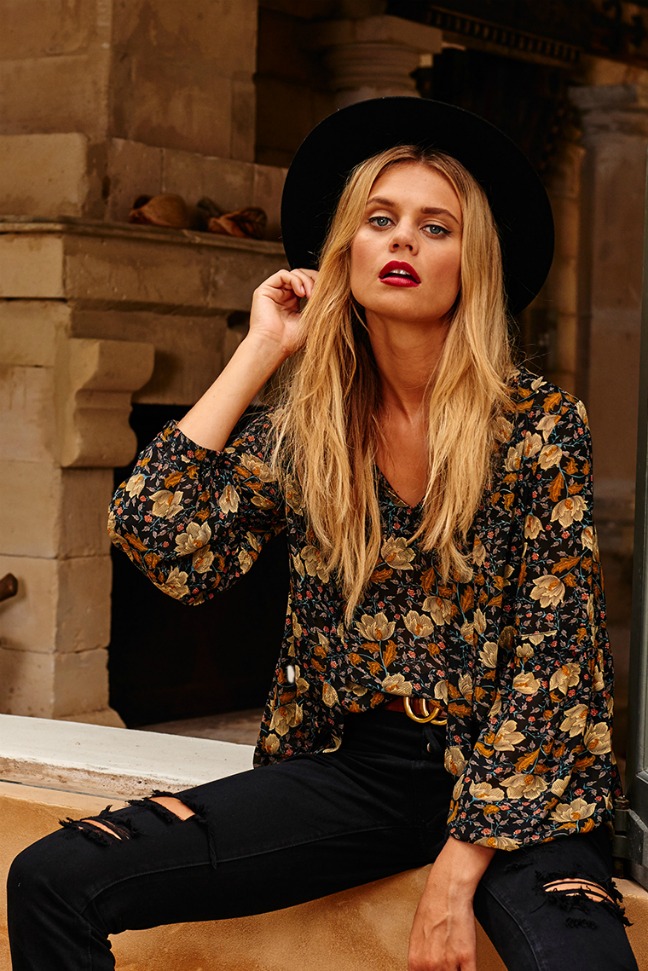 I've found a few styles that range in budget. My favourite would have to be the Primrose print by Bohemian Traders. I'm really drawn to the mustard tones and I think this colour print is gorgeous and not at all mumsy. If the blouse is not your thing, choose a style of top that has a modern or trendy touch like bell or fluted sleeves or off the shoulder. I've included some suggestions below.
Layer Your Floral Blouse
For sheer blouses, I will wear a cami underneath. For extra warmth, a long sleeved t-shirt in a similar colour will ensure you are able to wear your blouse through winter.
Those fur and suede vests that you invested in last season (and the season before) will contrast beautifully with a floral print. When exploring how to wear new patterns, think about how you can add texture and layers to your outfit.
Florals. Are you a fan of floral blouses? Will you give florals a try this season?
Disclosure: There are affiliate links on this post. Should you choose to purchase an item, I will receive a small commission at no extra cost to you.