I've never been a fan of jackets that are in the torso.
Your typical denim jacket and bomber style jackets don't always suit me and I tend to wear longer style jackets like a trench coat or a jacket with a water fall style cut.
But I'm a bit taken by the floral bomber jackets I've been seeing lately and I really really really want to invest in one this winter.
It's a feminine take on what is seen as a masculine style of jacket. Some for the floral bomber jackets I've seen online and in stores are gorgeous and they can add interest to a basic jeans and tee outfit. Which is pretty much my mum uniform.
While researching for a jacket for myself, I found some of these styles online.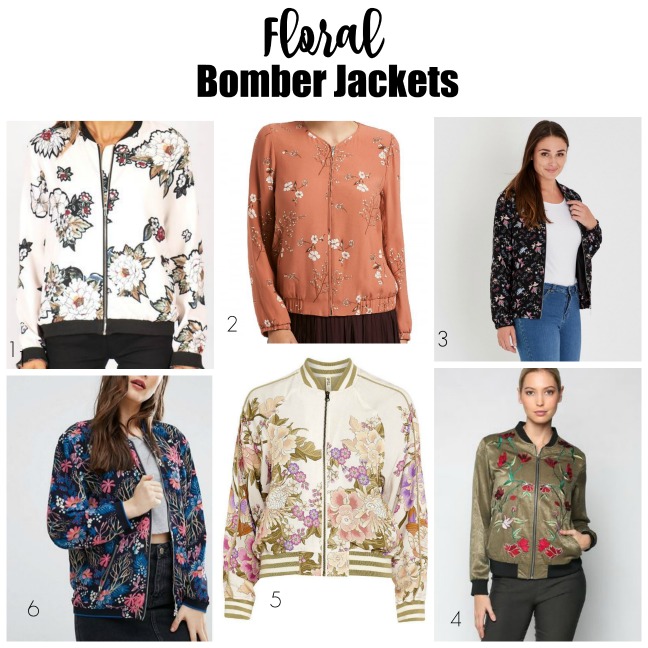 How to wear your floral bomber jacket
I love how Nikki from Styling You has worn her floral bomber jacket with jeans and white tee. Nikki also shared a post with 15 different coats to consider this winter if the bomber jacket isn't for you.
I would wear my floral bomber jacket with my tube skirt and canvas sneakers. It's a style of jacket that can be dressed casually and for when an outfit needs to be a bit smart for going out.
Pinterest can show a variety of ways to wear your floral bomber jacket.
I'm not sure on the longevity of this style of jacket, but it's thin texture makes it a great staple for a mild winter, which is what we typically experience in Brisbane. It can also be a great trans-seasonal piece heading into spring and summer.
What do you think about the floral bomber jacket? Yay or nay?
Disclosure: There are affiliate links on this post. Should you choose to purchase an item, I will receive a small commission at no extra cost to you.