I've shared before how I love pom poms and how they add a fun touch to whatever they've been sown on. So you can guess how much I'm LOVING the pom pom scarf being released from various stores. It's like my two loves have collided together.
It's very tempting for me to not buy all the pom pom scarves. Great restraint has been needed to put this post together and not head through to the checkout to make some new purchases.
But I do already have a pom pom scarf that I bought at the Sydney airport from Seed Heritage (no longer available). I've only worn it once because the weather has been too warm in Brisbane, but the temperature is slowly dropping which means, scarf wearing season is literally around the corner.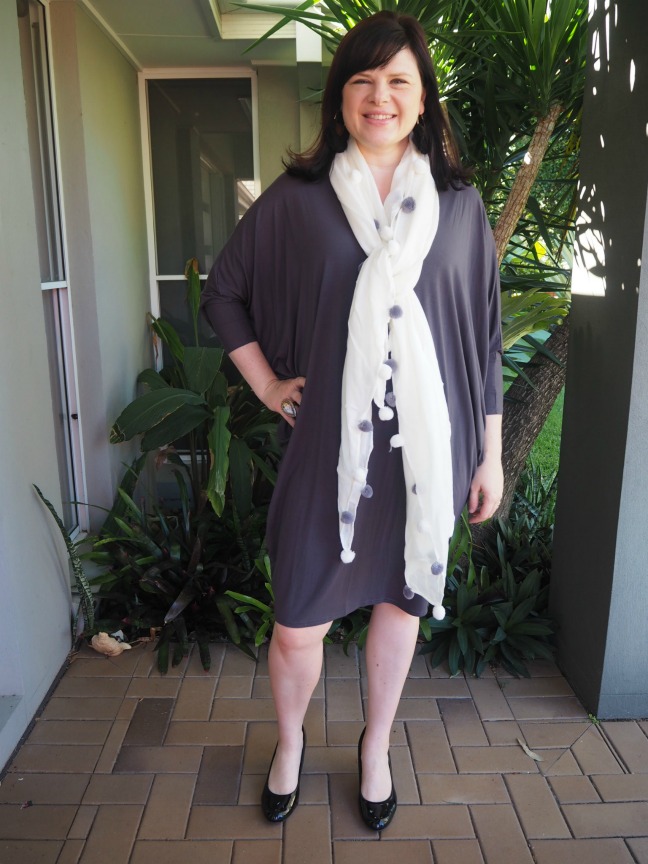 How to Wear your Pom Pom Scarf
The pom poms make your scarf stand out texturally, so a basic outfit allows for the scarf to sing. I've teamed my white and grey pom pom scarf with a grey miracle dress. I've also worn it with a dark grey top and jeans.
Depending on where the pom poms are sown on the scarf, will depend how easily the scarf can be tied. A simple knot at the nape of your neck or simply draped around your neck are simple ways to allow your scarf to sit nicely and allows for the pom poms to be shown, rather than hidden in the folds of the scarf fabric.
My favourite scarves from the below selection are from Frankie and Co. I think they look really fun and are a great price. I also have my eyes on the Witchery or Portmans one as the pom pom acts as a weight at the end of the scarf. When I met Shelley Craft in Sydney, she wore one of these scarves and I just loved the look of it on her.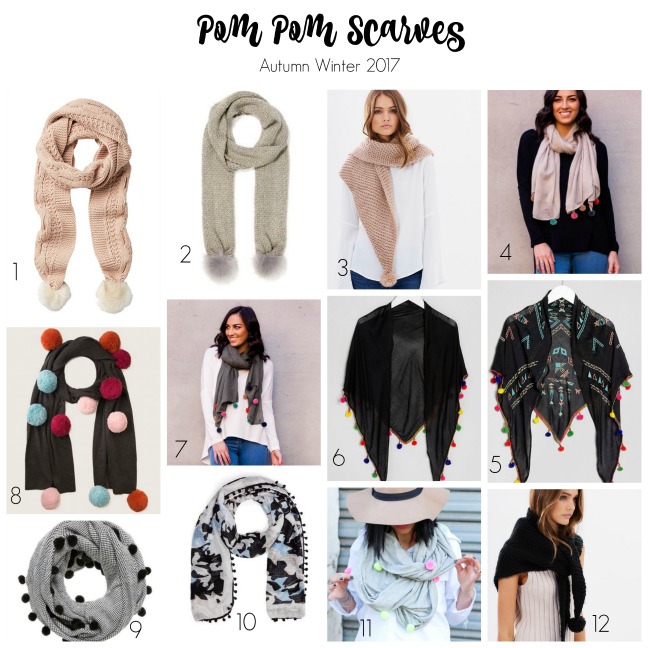 I've found some fabulous pom pom scarves available online, but do keep an eye out as stores bring more of their winter stock out.
Do you have a pom pom scarf? Any take your fancy from the above selection?
Disclaimer: There are affiliate links on this post. Should you choose to purchase an item, I will receive a small commission at no extra cost to you.