Last spring, I updated our outdoor area with some leaf print cushions. I think I sourced them on ebay as they were the teal green, rather than the dark green.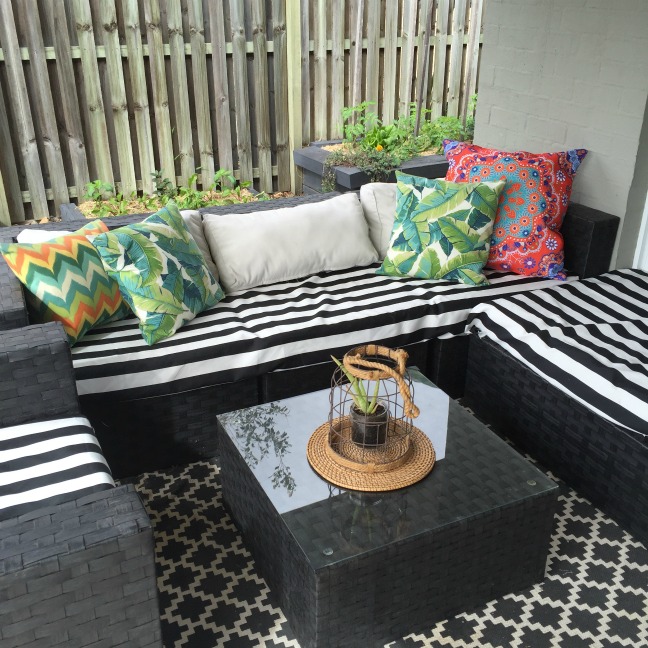 With the arrival of spring, leaf print cushions are infiltrating homeware stores. The print itself is also being used in fashion as well. The print was popular this time last year and its still making its debut this season.  I just love how this pattern brings the outdoors in, and Spring is the perfect time to invest in a leaf print cushion or two.
If you are thinking of adding some leaf print cushions to your interiors – or outeriors, think about placing the cushions with black and white or a neutral back ground. The contrast can look fresh and inviting.
Add different patterns to create a pattern clash. The rule of thumb when creating a pattern clash is to have a common colour in each of the cushions.
For my outdoor area, I've gone a complete pattern clash, incorporating black and white stripes and a bohemian style print and of course chevron. This was what our outdoor area looked like this time last year.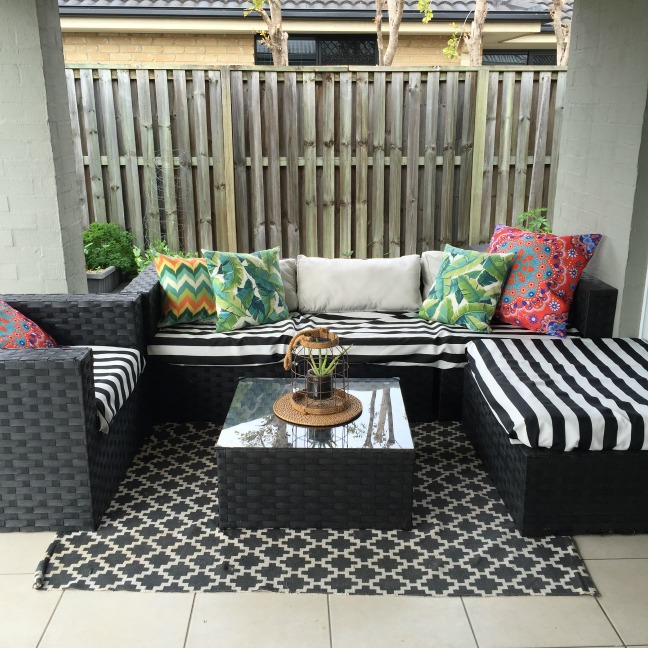 And this is what it looks like now.
There has been a bit of fading.
It's important when choosing outdoor cushions, they are UV protected. This helps them retain their colours when exposed to the outdoors.
Here are some of my favourite leaf print cushions online.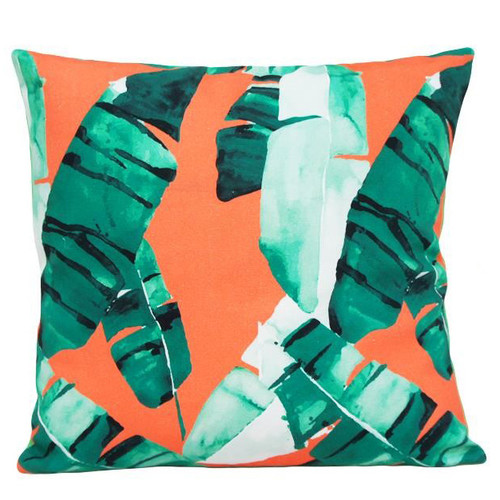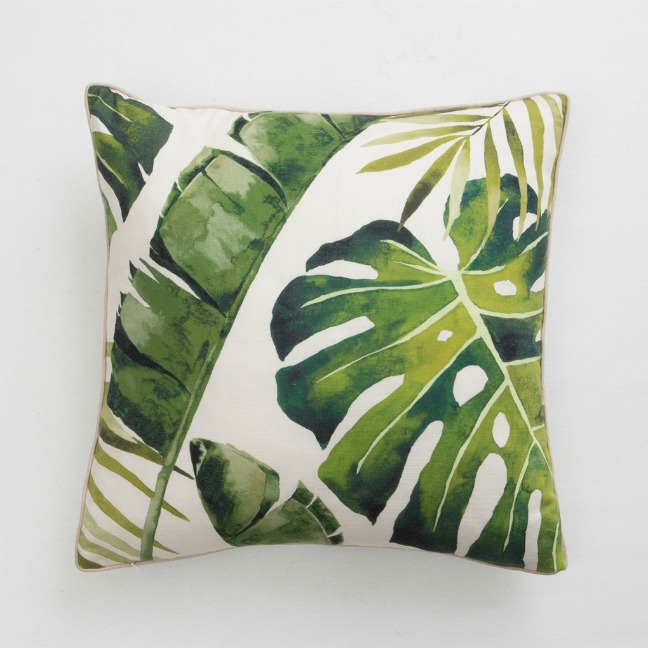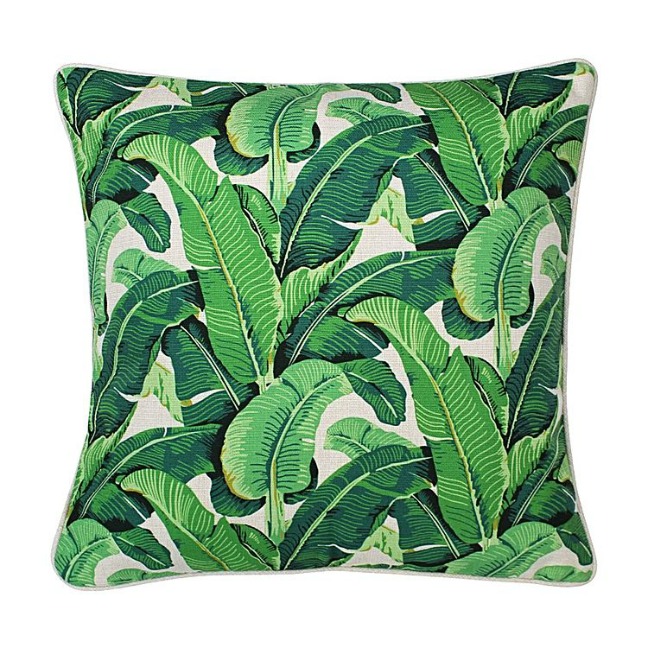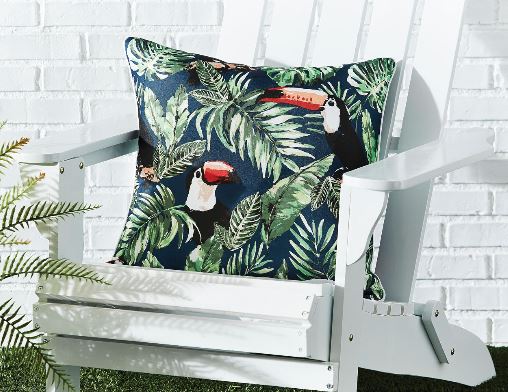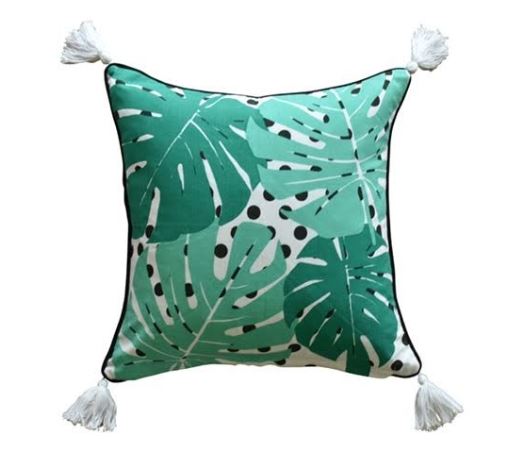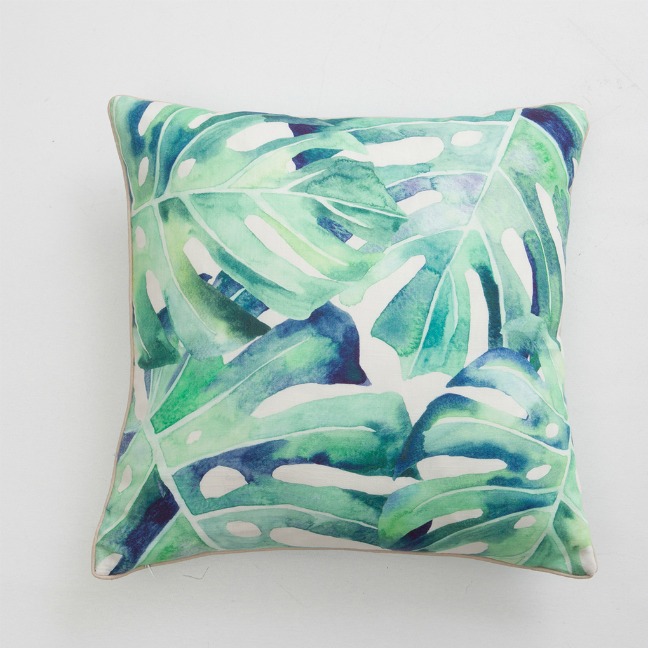 Are you a fan of the leaf print cushions?
Disclosure: There are affiliate links on this post. Should you choose to purchase an item, I will receive a small commission at no extra cost to you.