I've been a bit late getting my Easter decorating up around the house. I think it's because of the school holidays. Does anyone else feel a bit weird having Easter at the end of the school holidays rather than the beginning?
With Cyclone Debbie rolling through and having school closed for two days before the end of term, the kids missed out on their Easter Hat Parade.
As a result it just doesn't feel like Easter. Although once I'm at church tomorrow, it will.
My Easter decorating is very simple. I bought decorations last year and they have done us well for this year.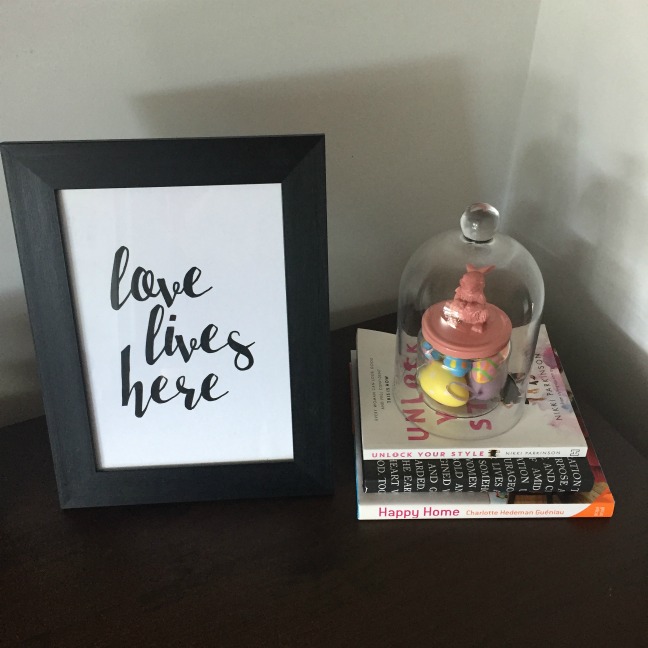 Many of the decorations were purchased from Woolworths, Target, Dusk and Kmart. I keep the egg decorations and candles in a box and the egg holders in the pantry.
On Wednesday, I got Esther to work by placing a dead tree branch in a vase which she decorated.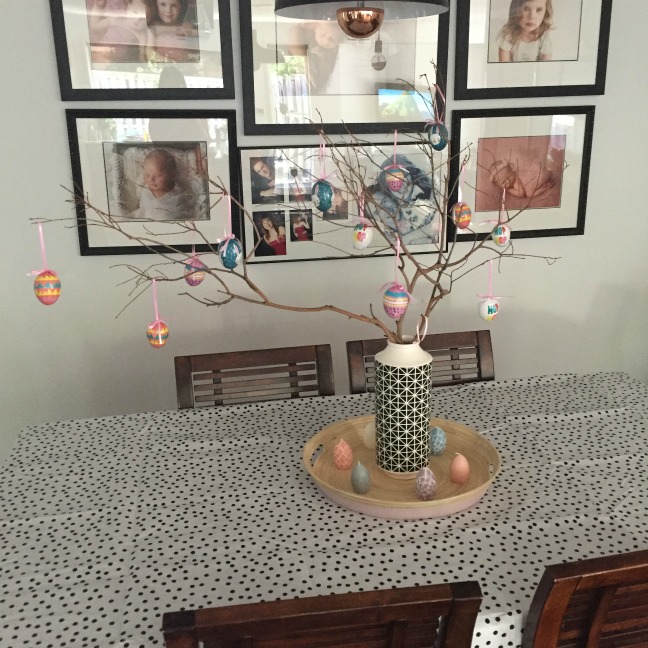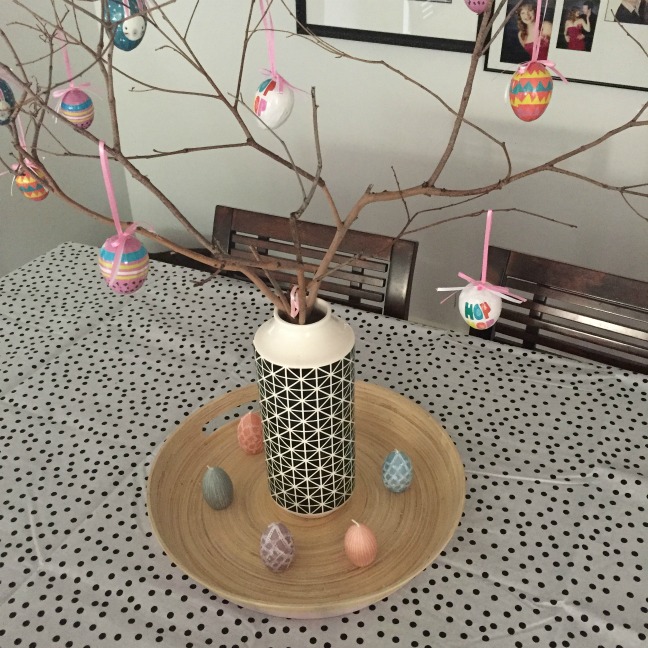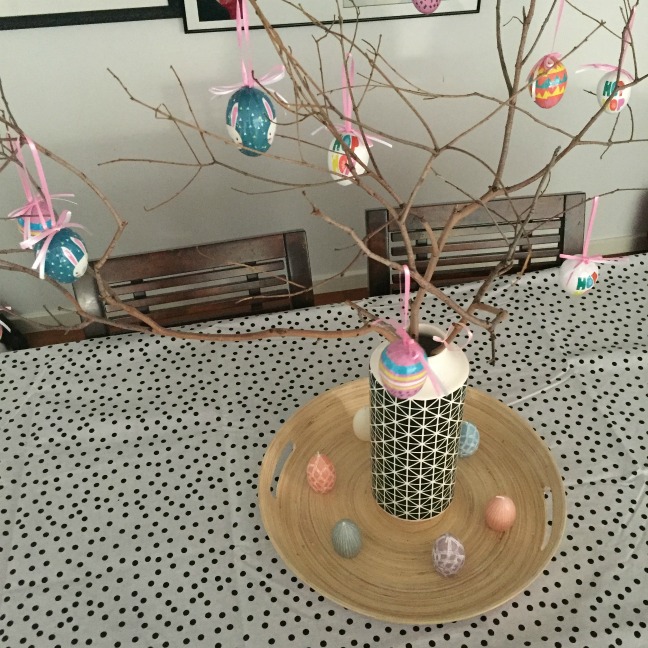 I added mini chocolate Easter eggs to the tea light holder. They didn't stay for long because once Phoebe found them, well she couldn't stop at one. Thankfully she shared with her sisters. I might have helped the eggs disappear too. Just one or two. 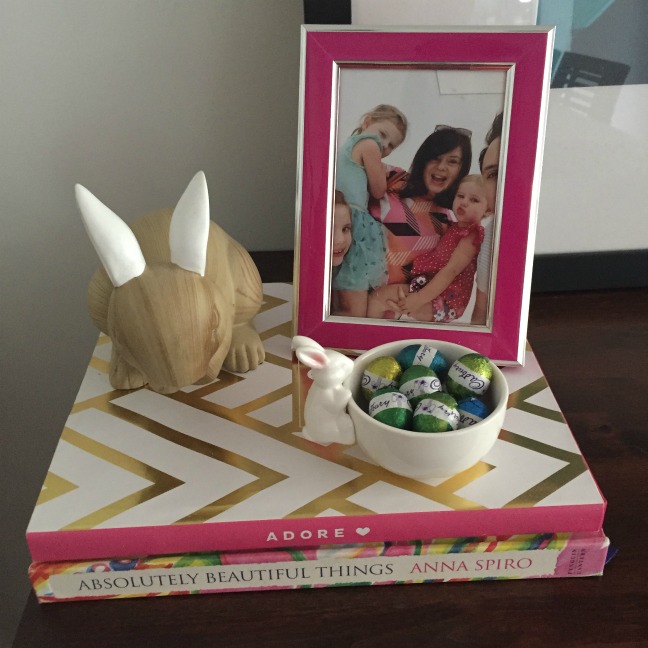 The girls and I made these bunny vases as a craft activity when we had a friend come over for the day. I used old pink chalk paint and spare jars. I glued twine around the tops of the jars and added a bunny face to each jar. When grouped together, they look gorgeous. The girls have one vase each in their room and Phoebe's is sitting on the corner of the kitchen bench. These will definitely be put away for next year.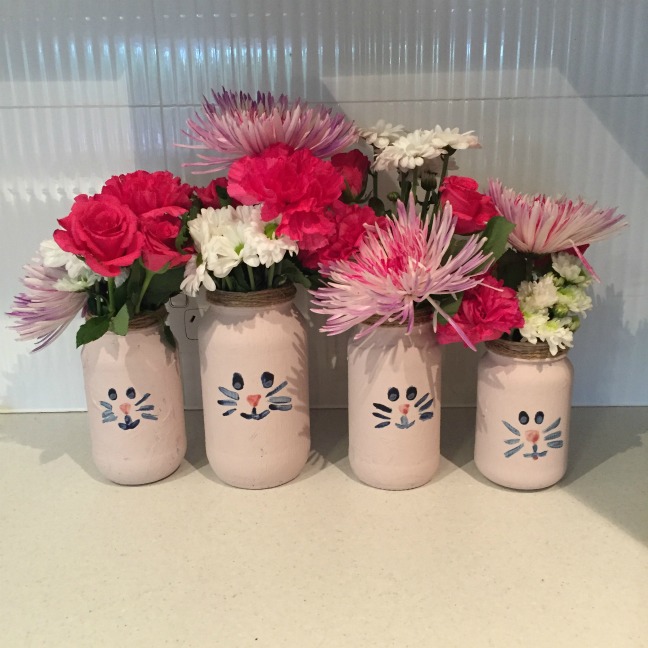 Easter decorating doesn't have to be too technical. A simple bunny figurine, a bowl of Easter eggs and a vase of flowers can add the right touch to a coffee table or dining table.
Many Easter decorations are on sale right now, so if you love the idea of Easter decorating, why not make use of the sales. Here are some pieces I found online.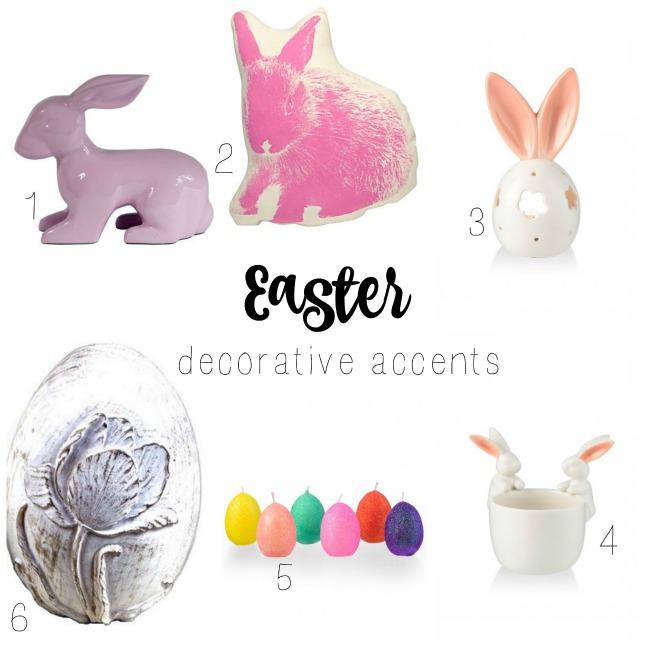 Do you do any Easter decorating in your home?
Disclosure: There are affiliate links on this post, should you choose to purchase an item, I will receive a small commission at no extra cost to you.